NZJ15/15ⅢAG-5 Rice Milling Machine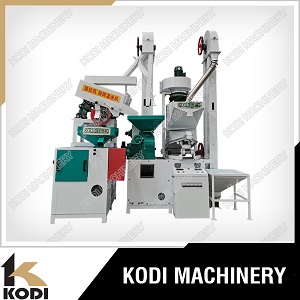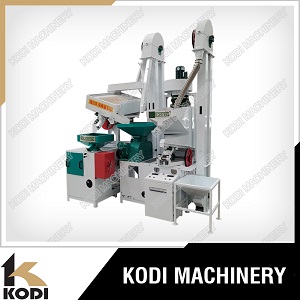 Features of Rice Milling Machine

NZJ15/15ⅢAG-5 rubber roll combined rice husking and milling machine is a special equipment for processing paddy into rice, upgraded debris sieves and the milling chamber are significantly improved the cleanup function and the quality of rice. The machine is composed of cleaning sieve, stone removing machine, grain hulling machine, grain separation sieve, rice milling machine, elevator, electrical control box and fan.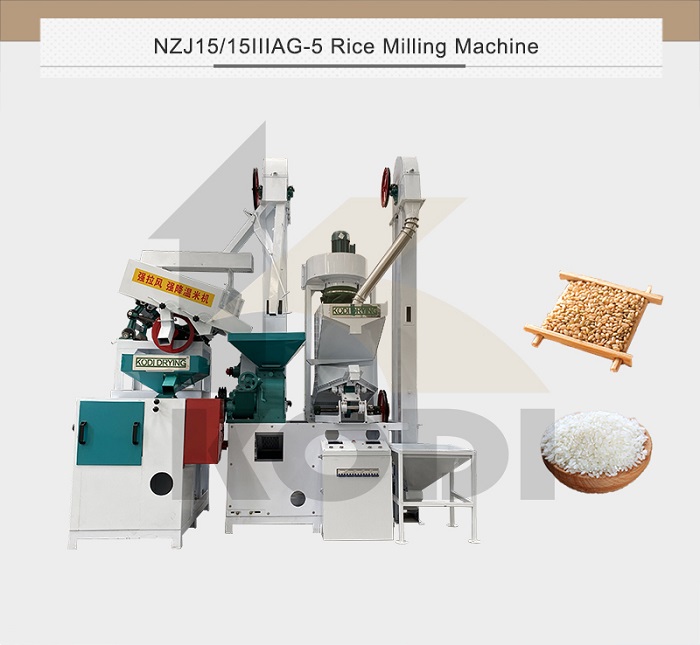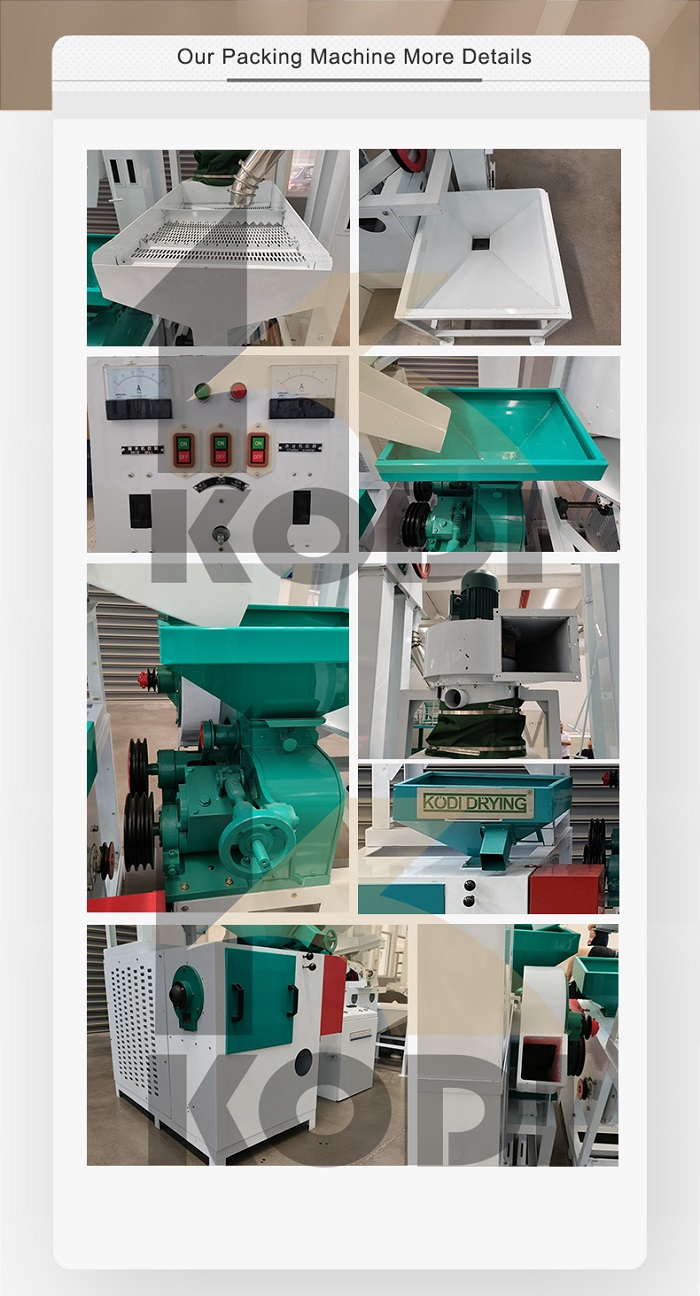 Rice Milling Machine Application
It is a new type whole set combined rice mill for processing rice in farmlands, towns, grain shop and specialized households, and it can improve milling precision of rice according to the demands of users by adding some follow-up equipment, like polisher, color sorter and rice packing machine.
Rice Milling Machine Working Principle
NZJ15/15ⅢAG-5 Complete Set Combined Rice Mill Machine is able to clean, de-stone, husk, separate, mill and grade at the same time. Our machine can also work with the high-quality mist polisher, color sorter and auto packing machine to be a whole automatic rice line, save both time and labor for the producer.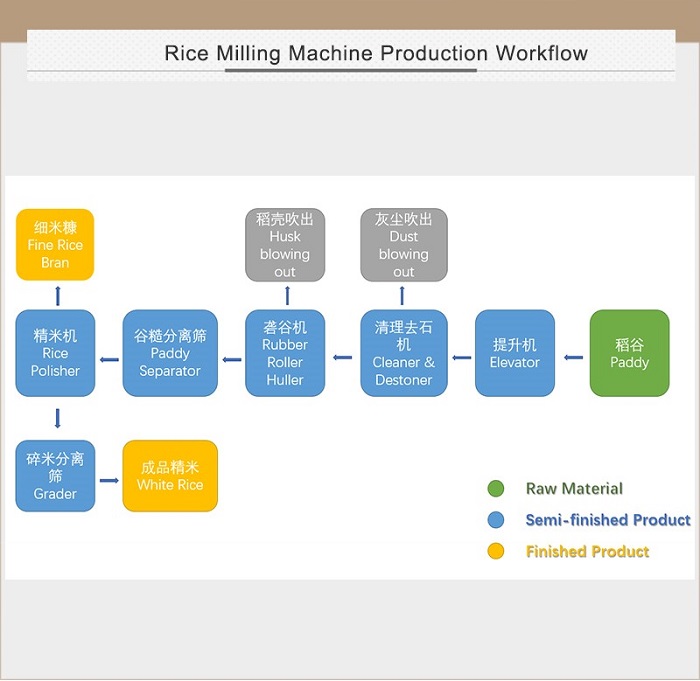 Rice Milling Machine Technical Data
Technical Parameters

Types and

Specification

Capacity

(kg/h)

rice milling yield

(%)

broken rice rate

(%)

Power

(kw)

Weight

(kg)

Dimensions

(mm)

NZJ15/15IIIAG-5

600-900

68-72

2

23.85

1000

3000*2500*3000

NZJ20/15

1000-1200

68-72

2

29.2

1500

3000*2700*3200
Parameters of Rice Milling Machine
Parts for NZJ15/15III AG-5

Serial No.

Name

Quantity

1

Rubber Roller

10

2

Emery Roll

2

3

Huller Blade

3

4

Bran Fan Impeller

2

5

Winnowing Pan

200

6

Semi-circle Rice Sieve

20

7

Screw Propeller

2

8

Iron Bar

40

9

Shock Pad

8

10

Bearing 206

1

11

Bearing 304

1

12

Bearing 208

1

13

Bearing 309

1

14

Bearing 205

1

15

V- Belt

1

Quantity only for reference , determined by the actual processing quantity
Successful Experience Overseas by KODI
Rice Milling Machine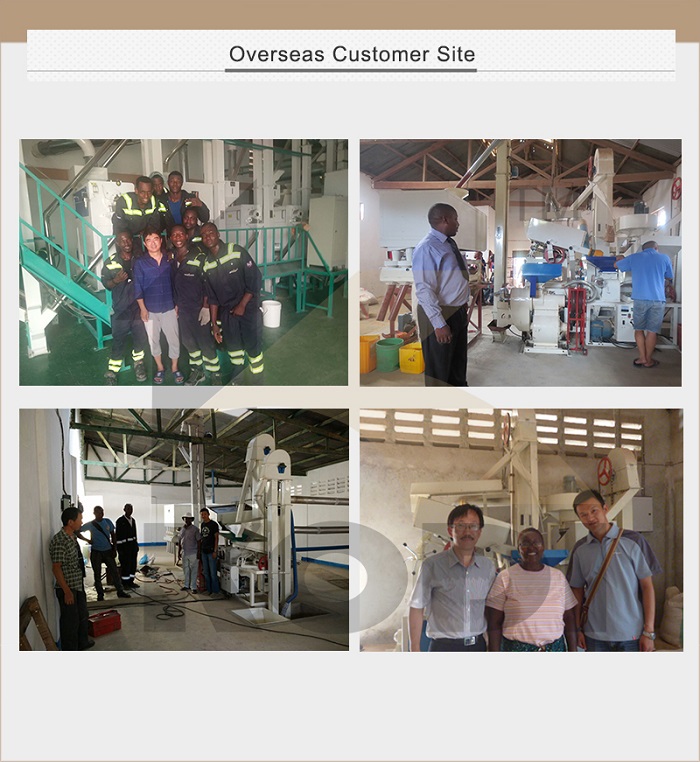 Other Processing Line Turnkey