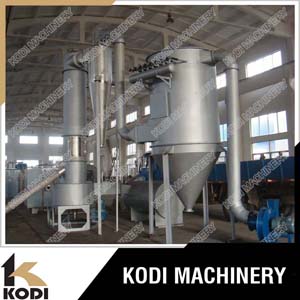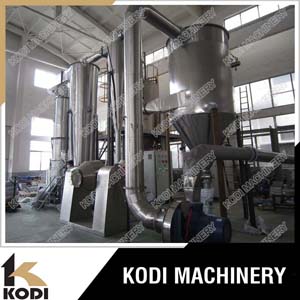 XSG Spin Flash Dryer Description
XSG Spin Flash Dryer is widely used for drying materials such as paste, cake shape, powder, granules material, etc. It is a new type high drying efficiency and low energy consumption equipment that researched and developed by our company.
Hot air enters the stirring part of drying chamber from the bottom, material is stirred by stirring device and then the hot air exerts strong shearing, blowing, floating and rotating effect to material. Therefore material is crushed by centrifugal, shearing, impacting and friction effect. It strengthens the heat exchanging process. In the bottom of drying chamber, big and damp granules are crushed by stirring device, the particles with low moisture content and small size are lifted by rotary air stream, and be further dried. Gas and solid two phases rotary flow, inertia of solid phase is bigger than gas phase, the relative velocity between gas phase and solid phase is high, heat exchanging efficiency is strengthened, so the drying intensity of this machine is high.
XSG Spin Flash Dryer Application
Ceramic industry: Kaolin, bentonite, clay, etc.
Foodstuff industry: Soybean protein, gelatinized starch, vinasse, triticum, wheat starch, etc.
Organics: Atrazine, lauric acid cadmium, benzoic acid, sodium oxalate, acetyl cellulose, etc.
Dyestuff: Anthraquinones, black iron oxide, indigo dye, butyrate, titanium oxide, zinc sulfide, various azo dye intermediates, etc.
Inorganic: Borax, calcium carbonate, hydrogen peroxide, etc.
Substance: Copper suifate, ferrix oxide, three antimony oxide, all kinds of metal salt, synthetic cryolite, etc.
Details of XSG Spin Flash Dryer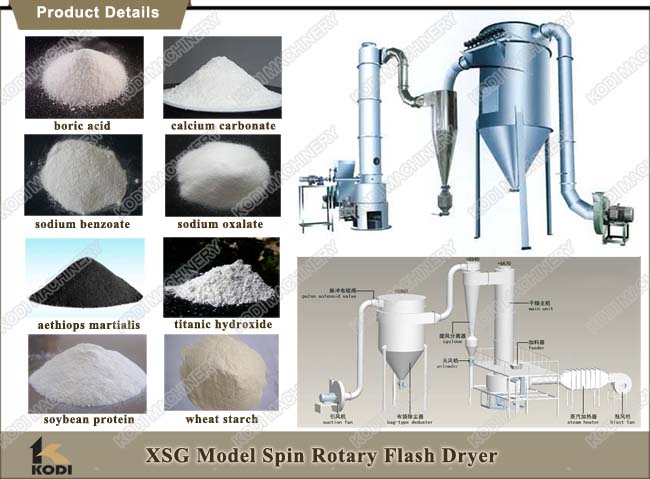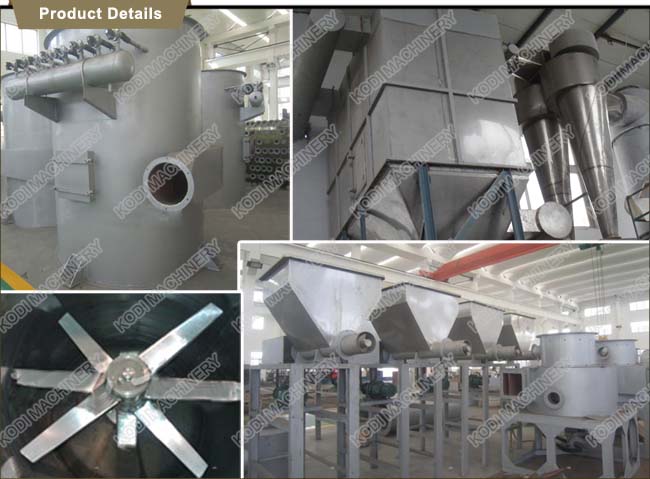 XSG Spin Flash Dryer Features
Different kinds of feeding device can be chose, feeding is continuous and stable, there is on bridge phenomenon.

There is special cooling device at the bottom of dryer, it can avoid the material deteriorate in the bottom high temperature area.

Special air sealing device and bearing cooling device and make the life of transmission device longer effectively.

There is special air distributing device, it reduces the resistance of equipment, and make the air speed in drying chamber be balanced.

There are classification rings and turbojet plates in the drying chamber, fineness and final moisture of product and be adjusted and controlled.

In the drying chamber air speed is fast, drying time is short, it can avoid material stick on the wall and deterioration effectively.
Flow Chart of XSG Spin Flash Dryer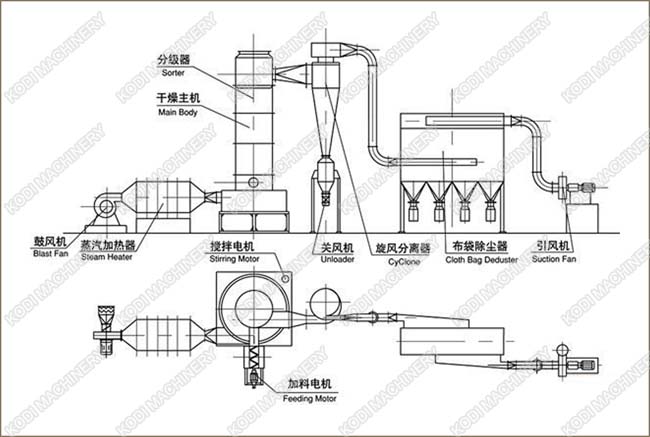 Successful Experience Overseas of KODI XSG Spin Flash Dryer
XSG spin flash dryer has a very mature technology and process, and KODI company has rich overseas site installation experience and good after sale service .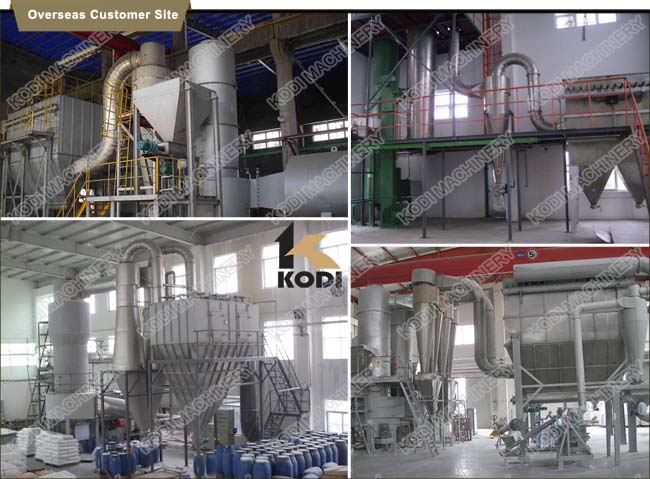 Packing and Delivery of KODI XSG Spin Flash Dryer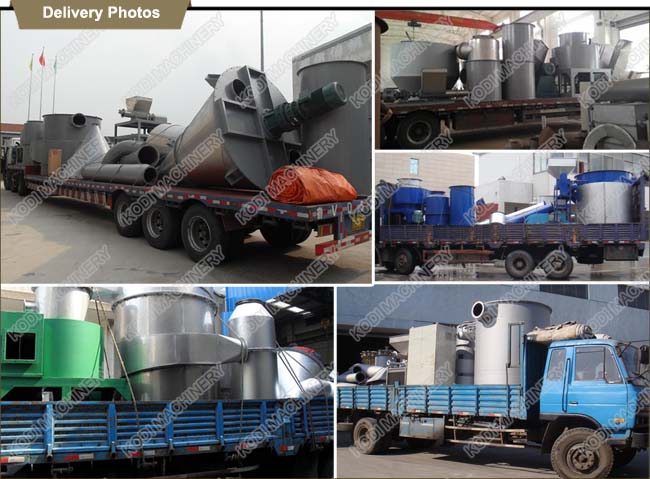 XSG Spin Flash Dryer Technical parameters
| | | | | | | |
| --- | --- | --- | --- | --- | --- | --- |
| Model | Diameter of chamber (mm) | Size of main machine(mm) | Power of main machine (Kw) | Air volume(m3/h) | Evaporated capacity (kg/h) | Occupied area (mm2) |
| XSG-2 | 200 | 250×800 | 0.75-2.2 | 300-800 | 10-20 | 3500×2500 |
| XSG-3 | 300 | 400×300 | 3-4 | 600-1500 | 20-50 | 3800×2700 |
| XSG-4 | 400 | 500×500 | 4-7.5 | 1250-2500 | 25-70 | 4000×3000 |
| XSG-5 | 500 | 600×000 | 5.5-11 | 1500-4000 | 30-100 | 4200×3200 |
| XSG-6 | 600 | 700×200 | 7.5-18.5 | 2500-5000 | 40-200 | 4250×3250 |
| XSG-8 | 800 | 900×600 | 11-18.5 | 3000-8000 | 60-600 | 4500×3500 |
| XSG-10 | 1000 | 1100×000 | 15-30 | 5000-12500 | 100-1000 | 4750×3750 |
| XSG-12 | 1200 | 1300×200 | 15-37 | 10000-20000 | 150-1300 | 5000×4000 |
| XSG-14 | 1400 | 1500×400 | 30-55 | 14000-27000 | 200-1600 | 5250×4250 |
| XSG-16 | 1600 | 1700×1000 | 45-75 | 18700-36000 | 250-2000 | 5500×4500 |