Description of Lab scale Borosilicate Glass Reactor
KODI Borosilicate glass reactor is with double glass design, the inner layer placed reaction solvent can do the mixing reaction, the inter layer can be added with the different hot and cold sources (frozen liquid, hot water or hot oil) to do loop heating or cooling reaction. This jacketed lab scale glass reactor can be used to do high temperatureexperiment(max temperature is 280°C),as well aslow temperature experiment(min temperature is -80°C) and vacuum tests. It is an ideal equipment for chemistry small and medium-sized experiment,bio-pharmaceuticals and new materials synthesis
Application of Borosilicate Glass Reactor
1. It can be used in the experiment, middle-scale test, and production of chemistry, fine chemical engineering, biological pharmacy and synthesis of new materials.
2. The products can be made into system devices with multi-purpose circulating water vacuum pump, diaphragm vacuum pump, low temperature circulating pump(vacuum), circulating cooler, constant temperature circulator, low temperature cooling liquid circulating pump and closed cooling and heating circulating equipment.
Glass Reactor Characteristics
1. High borosilicate glass has good physical and chemical properties.
2.Can be used in wide temperature range from high temperature (200°C)to low temperature(-80°C).
3.Can work in constant pressure and vacuum, vacuum degree is below 0.095MPa in quiet situation.
4.Digital display of mixing speed, , frequency conversion, and constant speed mixing system, work steadily.
5. The sealing method and materials between mixer shaft ,PTFE mixing propeller(paddle),and kettle cover are Know how of our company.
6.Corrosion resistant discharge valve is without dead spacedesign.
7.The cooling or heating solution in the interlayer can be completely removed after reaction.
8.The whole structure is novelty, practical and beautiful.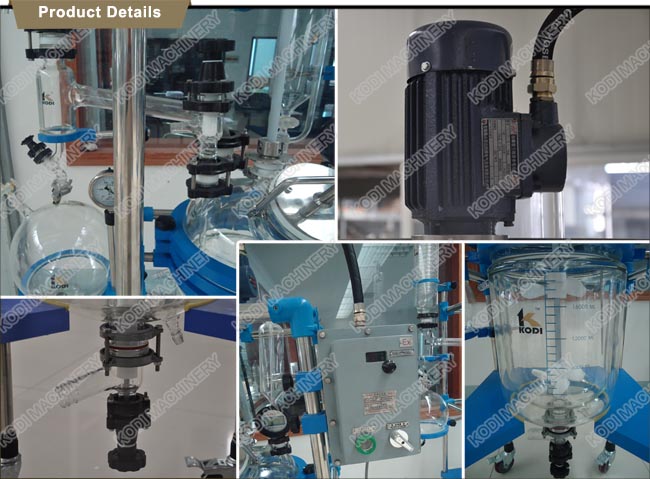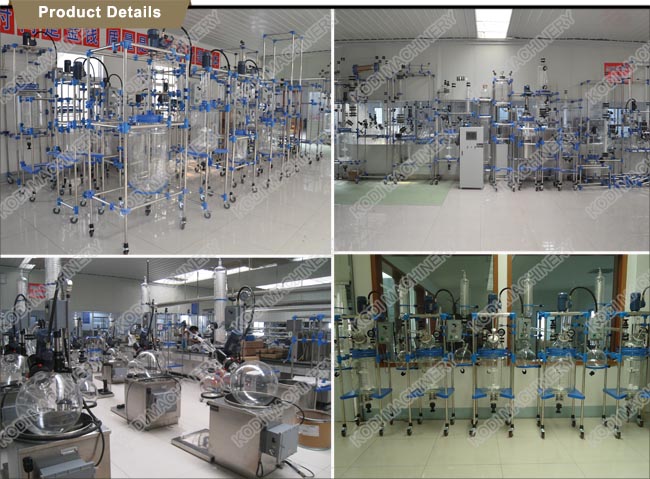 Packing and Delivery of KODI Glass Reactor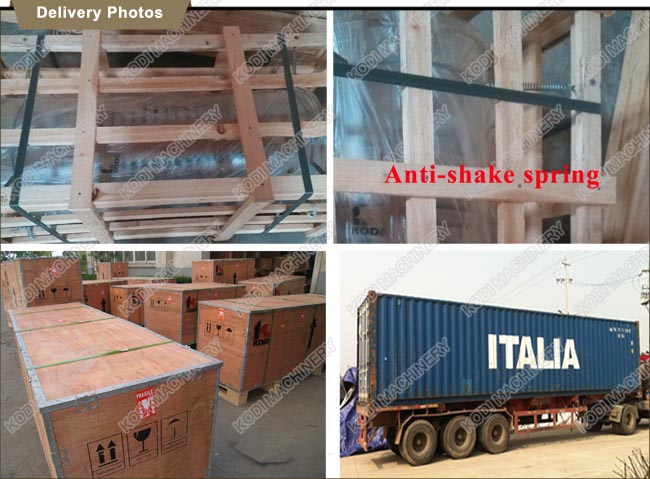 Successful Experience Overseas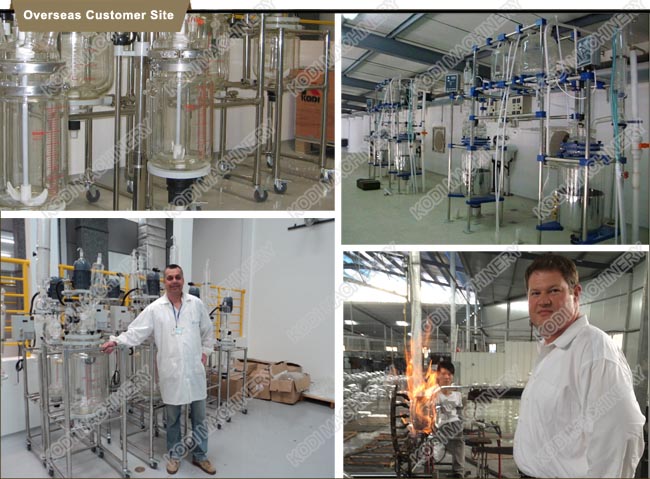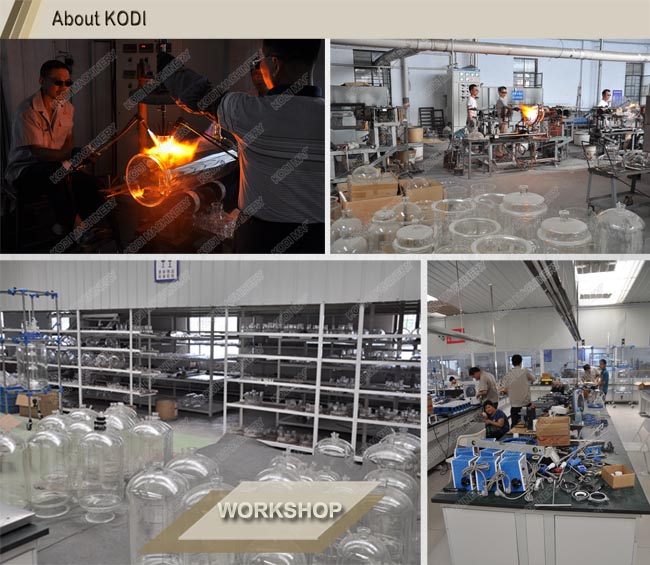 Technical Parameters
5L

10L

20L

30L

50L

80L

100L

150L

Power(W)

90

90

90

90

140

250

250

370

Power of Explosion Type ( W )

180

370

Stirring speed (r/min)

50~500

Max.torque (N·m)

0.6

0.6

0.6

0.6

0.95

1.7

1.7

2.5

Material capacity(L)

5

10

20

30

50

80

100

150

Jacket capacity(L)

1.5

3

6

10

16

24

30

45

Power supply (V/Hz)

220/50