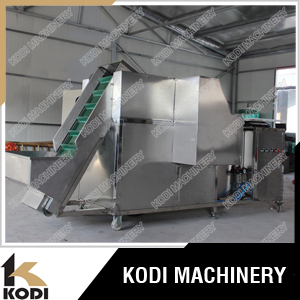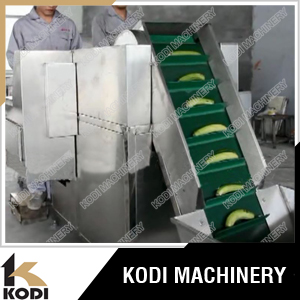 Green Banana Peeling Machine Description
The green banana peeling machine is mainly for the peeling for green banana. the working process is cutting root,
transmission and peeling.
The green banana peeling machine has successfully filled the blank of civil banana processing industry.
The green banana peeling machine has improved the working efficiency and has saved much labor force.
Besides, the capacity can reach max around 2t per hour.
Features of Green Banana Peeling Machine
1.The machine need worker to feed banana.
2.It costs about 1 second to peel one banana. And the output is 1~3ton/hour.
3.It's fit to green banana and no demand to the size of bending of banana.
4. The waste is low and the finishes rate is high, inside of the banana is clean and sanitation, no pollution.
5. The wearing parts of the machine are all with international standard, the conveyor chain,bearings, framework are all made of stainless steel 304, all kinds of air cylinder equipped are general standard parts which can be purchased all over the word.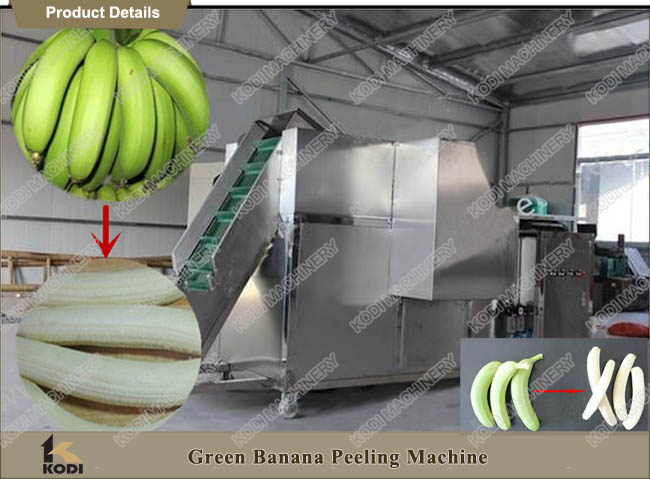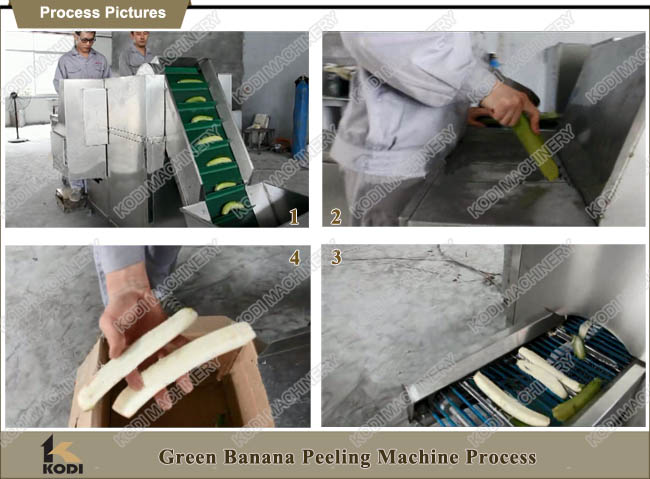 Parameters of Green Banana Peeling Machine
model

specification

position

output

Green banana peeling machine A

voltage:380V

power:2.1KW

4 worker 4 position

220-240piece/min

Green banana peeling machine B

voltage:380V

power:2.5KW

6 worker r6 position

340-360piece/min

Green banana peeling machine C

voltage:380V

power:2.5KW

8 worker 8 position

440-480piece/min
Green Banana Peeling Machine Packing