2-Dimensional Mixer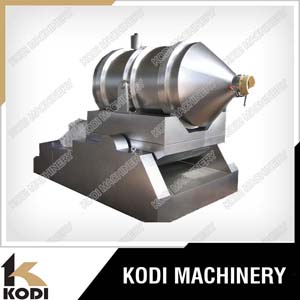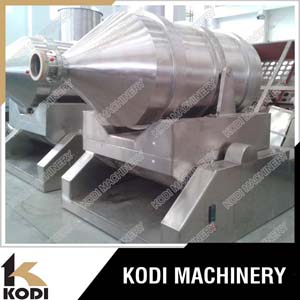 Description of Two-dimensional Moving Mixer
Two-dimensional moving mixer consists of rotary tank, swinging frame and machine frame. Rotary tank is installed on the swinging frame, it is supported by four contact rollers and its axial location is done by two stop wheels. Among the four support contact rollers, under rotating power system two drive wheels make the tank rotate. Swinging frame is driven by a group of crankshaft swinging bar. Crankshaft swinging bars are installed on the machine frame, and swinging frame is supported on the machine frame by bearing parts.
Features of Two-dimensional Moving Mixer

1,This machine is widely applied in pharmacy, chemical industry, food industry dyeing industry, fertilizer industry and pesticide industry, especially suitable for mixing large-tonnage (1000L - 10000L) solid materials.
2,The mixing barrel swings while rotates so that the materials in the barrel can be fully mixed. Because the discharge port of the barrel is out of the barrel centre line, the mixer features quick mixing and discharging, as well as high volume mixing capacity.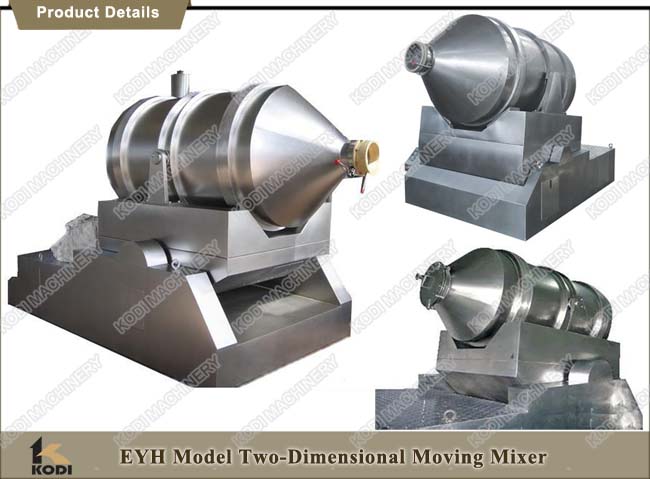 Working Principle of Two-dimensional Moving Mixer

The rotary tank of EYH two-dimensional moving mixer can do two motions at the same time. One is the rotation of tank and one is swinging with the swinging frame. In the tank, material is overturned and mixed with the rotation of tank, and at the same time it is mixed left and right turnaround with the swinging of tank. Under the effect of two motions, material is mixed fully in the short time. It suitable for mixing all powder and granules materials.
Drawing of EYH Moving Mixer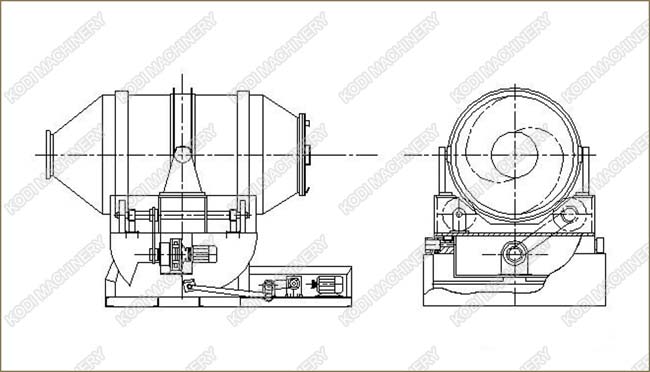 Customers Project Site of KODI Moving Mixer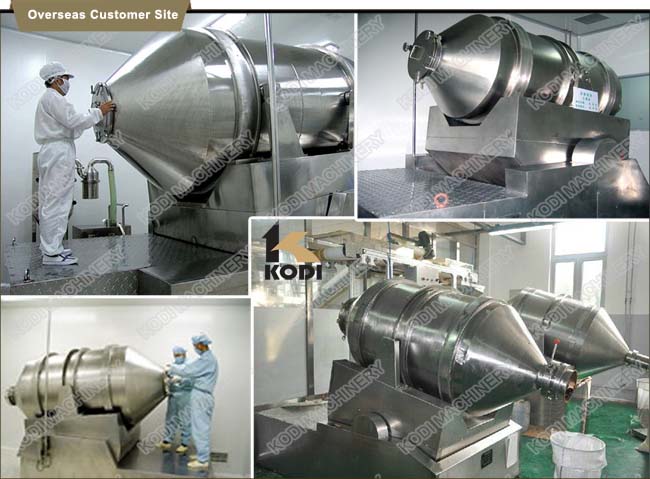 Packing and Delivery of KODI Moving Mixer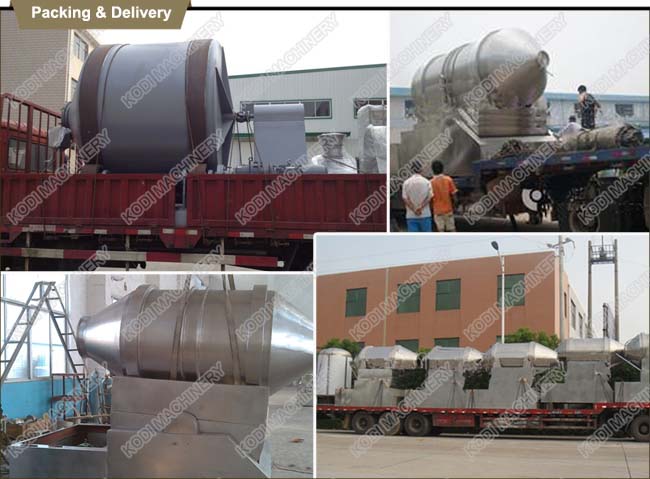 Technical Parameters of Two-dimensional Moving Mixer
model

Barrel volume(L)

Loading capacity(L)

Max loading

weight(kg/batch)

No. of swing

and rotation r/min

Total

motor power(kw)

Overall

dimension

X×Y×Z×Z1(mm)

Total

weight(kg)

Barrel

weight (kg)

EYH-10

10

5

2.5

85

0.021

310×400
×450×395

15

4

EYH-30

30

15

7.5

61

0.19

540×580
×900×700

60

8.5

EYH-60

60

30

15

50

0.4

700×730
×1100×990

115

15

EYH-150

150

75

37.5

37

1.15

800×1050
×1450×1340

190

50

EYH-300

300

150

75

30

1.15

900×1350
×1550×1400

340

60

EYH-600

600

300

150

23.6

3

1170×1640
×2050×1910

1150

140

EYH-800

800

400

200

19.8

3

1320×1950
×2150×2000

1600

200

EYH-1000

1000

500

250

19.8

3

1360×2040
×2300×2170

1700

240

EYH-1500

1500

750

375

16.2

4.4

1580×2400
×2550×2330

2000

320

EYH-2000

2000

1000

500

16.2

7.4

1740×2600
×2770×2550

2600

430

EYH-3000

3000

1500

750

13.8

11

1800×2900
×2950×2800

3500

620

EYH-4000

4000

2000

1000

12.8

13

1970×3300
×3300×2950

4100

700

EYH-6000

6000

3000

1500

11.2

18.5

2300×2900
×3800×3100

6100

1100

EYH-8000

8000

4000

2000

10.4

22

2540×4100
×4050×3650

7900

1450

EYH-10000

10000

5000

2500

9

30

2900×4500
×4400×4020

9500

1650