Chilli Super Fine powder Pulverizer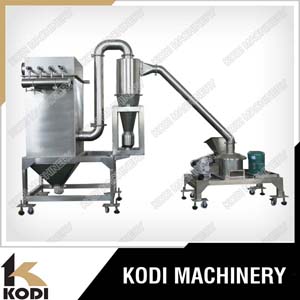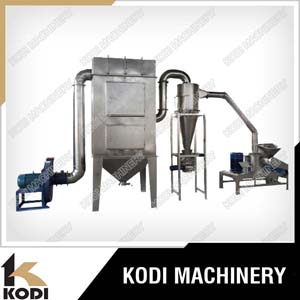 Main Application of Super Fine powder Pulverizer
KODI Super Fine powder pulverizer (crusher/grinder) is composed of main motor auxiliary motor and electrical control cabinet with the capabilities of winnowing, no sieve or mesh compact design and reasonable structure. Due to the negative pressure sends heat out continuously in operation, the machine is also applied for the grinding of heat sensitive materials, The pulverizer is widely applied in industries such as chemical foodstuff, pharmacy, cosmetic, tincture resin and so on like herbal product, Carrageenan , Agar powder, Cottonii seaweed .ranking world advanced levels.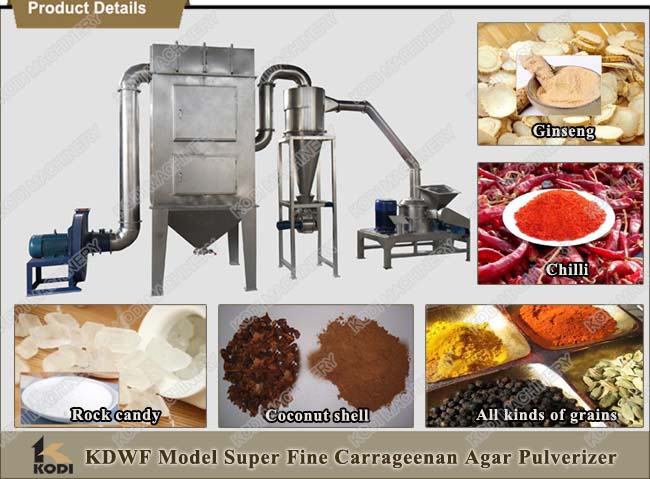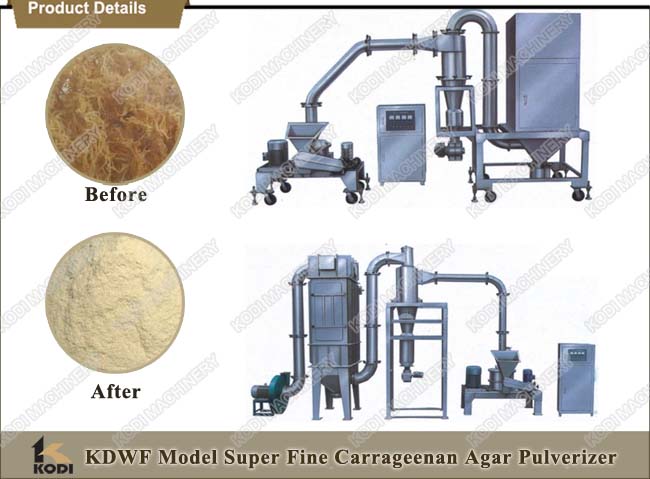 Stainless Steel Pulverizer Working Method
Raw material is delivered to the grinding chamber via hopper by spiral feeder, and is cut and sheared by the high speed cutters, then the materials moved into the whirlwind separator and sack dust catcher by the negative pressure sucking method. The dust is collected and recycled via cloth bag or filter of dust absorption box. There is no dust flying during production so as to improve the utilization and decrease the production cost.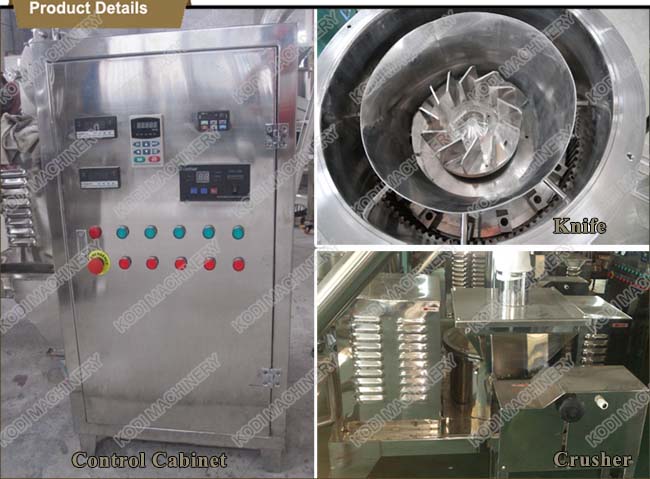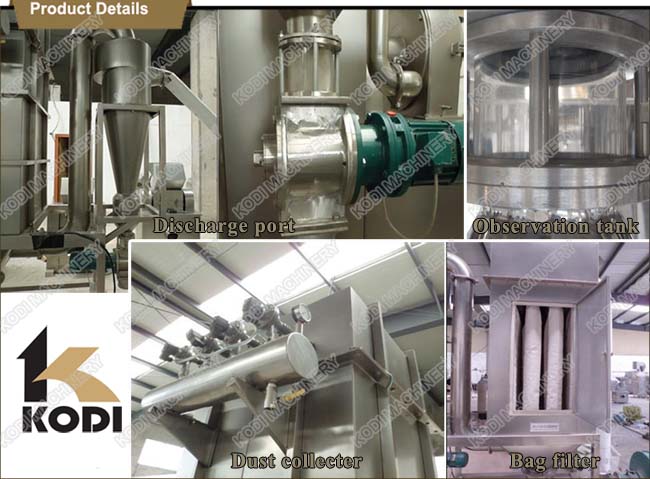 Flow Chart of Pulverizer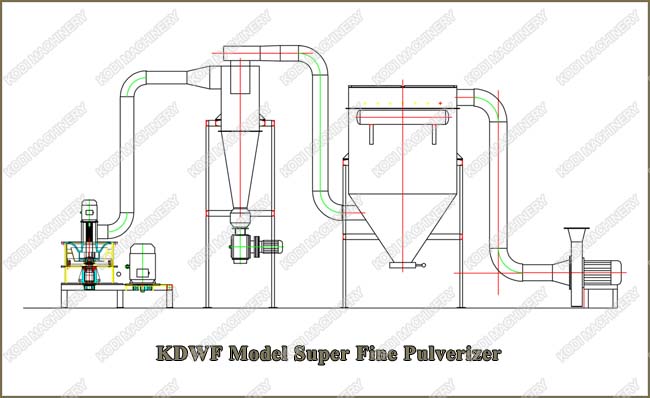 Successfull Project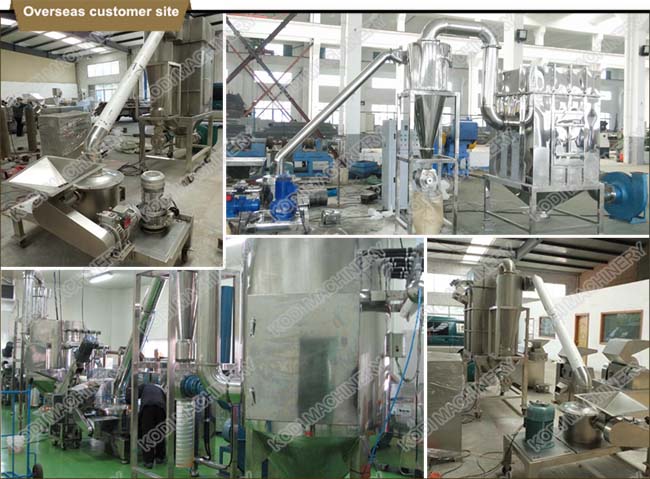 Super Fine Powder Pulverizer Technical Parameters
| | | | | |
| --- | --- | --- | --- | --- |
| Model | KDWF-15 | KDWF-20 | KDWF-30 | KDWF-60 |
| Production Capacity(kg/h) | 10-200 | 50-300 | 100-1000 | 200-2000 |
| Feeding Size(mm) | <=10 | <=10 | <=10 | <=10 |
| Output Size(mesh) | 60-320 | 60-320 | 60-320 | 60-320 |
| Total Power(kw) | 13.5 | 18.37 | 39.05 | 84 |
| Main Speed(r/min) | 6000 | 5700 | 5000 | 3200 |
| Overall Weight(mm) | 4200*1200*2700 | 4300*1350*2700 | 7920*1480*3290 | 9500*1800*3730 |
| Weight(kg) | 1000 | 1500 | 2500 | 3200 |