GHJ Model Wet Powder High Speed Vertical Mixer
Description of High Speed Vertical Mixer
High speed vertical mixer is extensively used in pharmaceutical, chemical, metallurgical, food, light and agricultural industries for small scale mixing. This machine can carry out even mixing of powders or slurry materials with different proportion, so that the mixed materials can reach their best effectiveness.
Working Principle of Wet Powder High Speed Vertical Mixer
High speed vertical mixer consists of a vertical mixing barrel, bottom placed agitating impeller and side installed choppers. When powders or slurry materials are fed into the mixing barrel, the specially designed rotating impeller pushes the material onto the inner barrel wall. Under the effect of centrifugal force, the material will move up alongside the barrel wall to form a swirl flow. At the same time, the side installed high-speed chopper completely shear and chop the materials to get uniform mixing.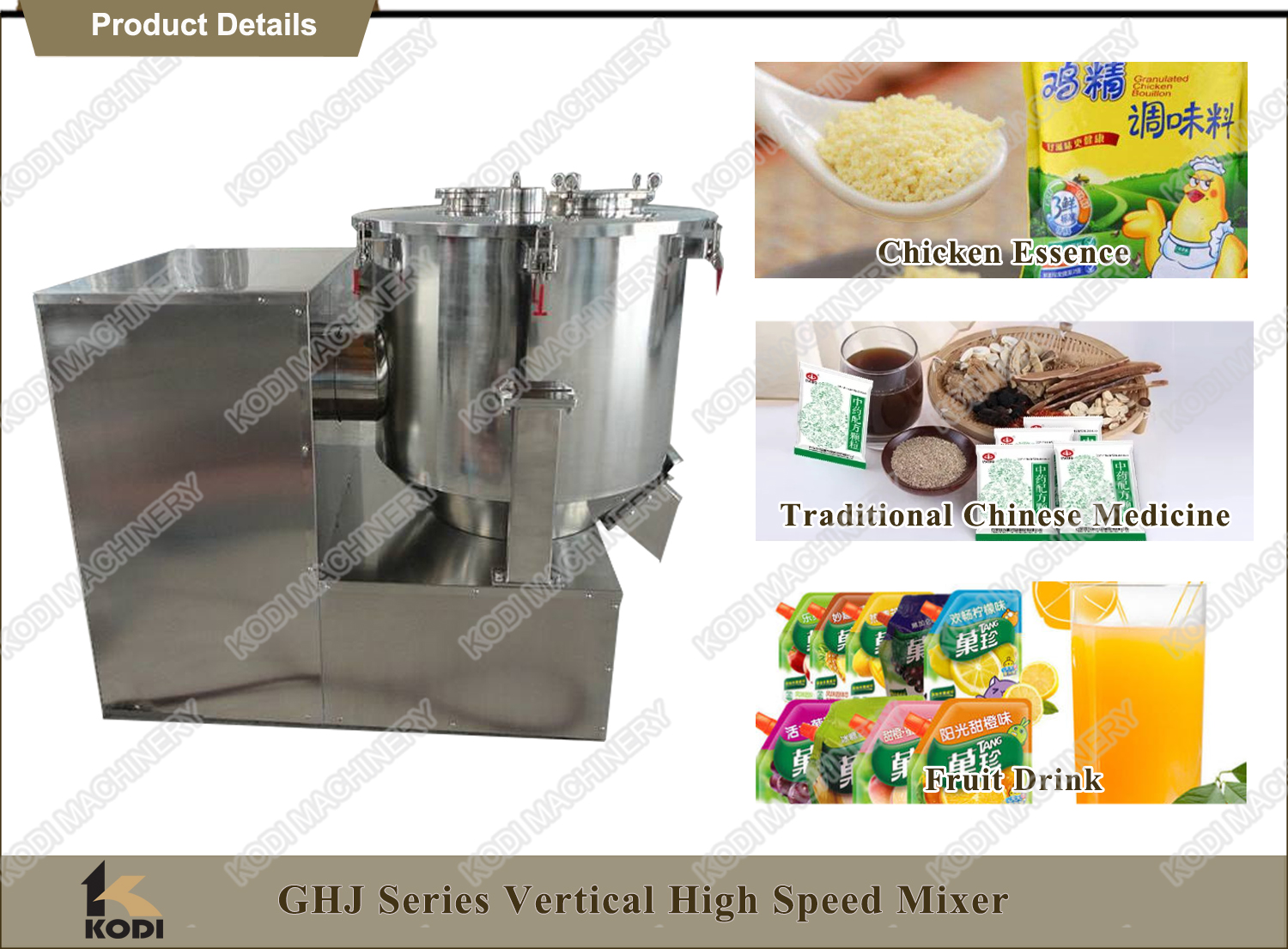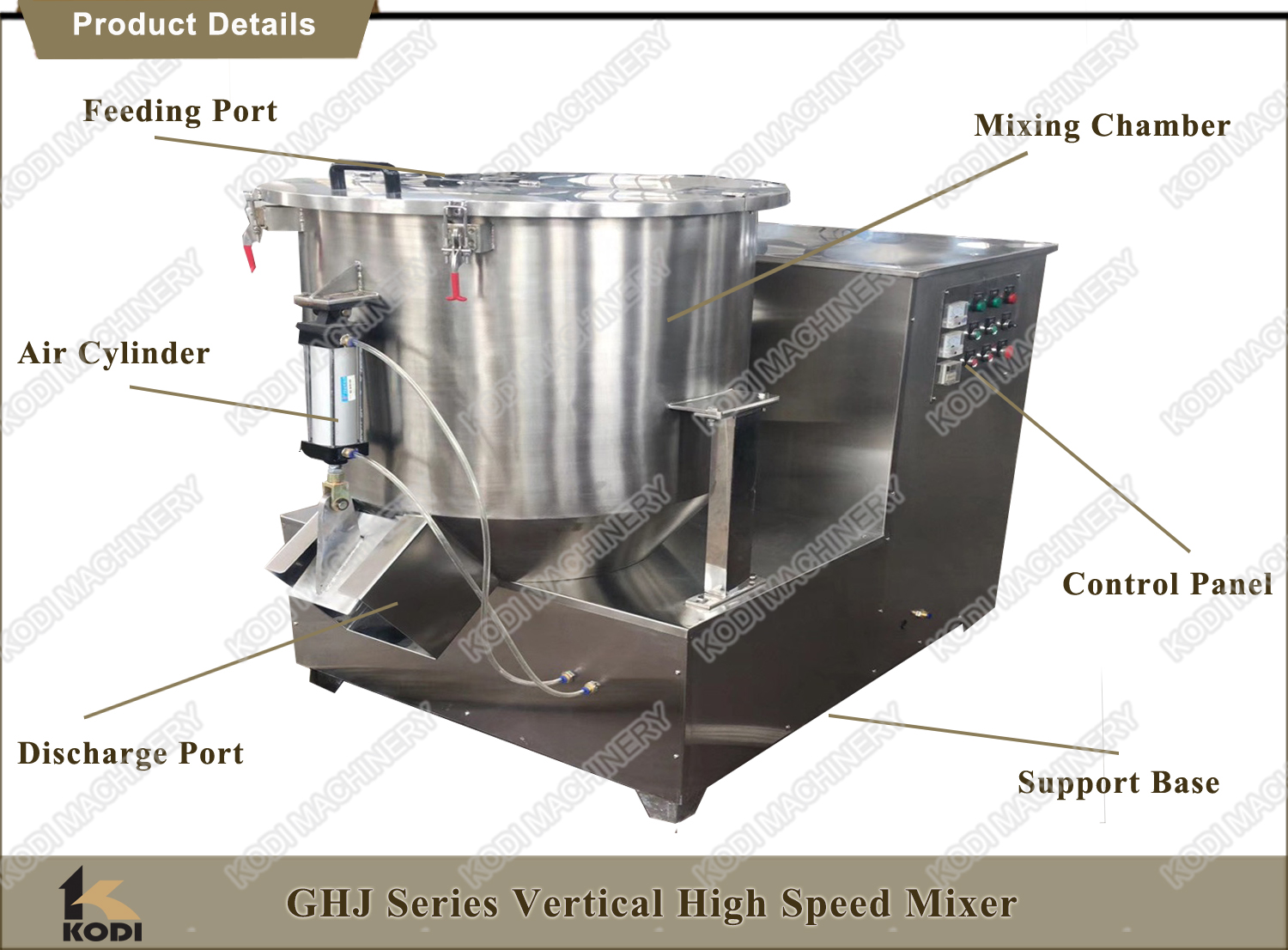 Features of KODI Flour Powder Mixer
• Mix evenly, can not find a small block;
• Mixing time is short;
• The feeding and discharging are very convenient, the operation is simple and sanitary;
• The machine cleaning is simple, as long as the water into the hopper, start rotation, and then release the water, you can clean it;
• The sealing structure is carefully designed, the sealing performance is reliable, the maintenance is convenient to disassemble and assemble, and the whole gear is processed by heat treatment, and the service life is long.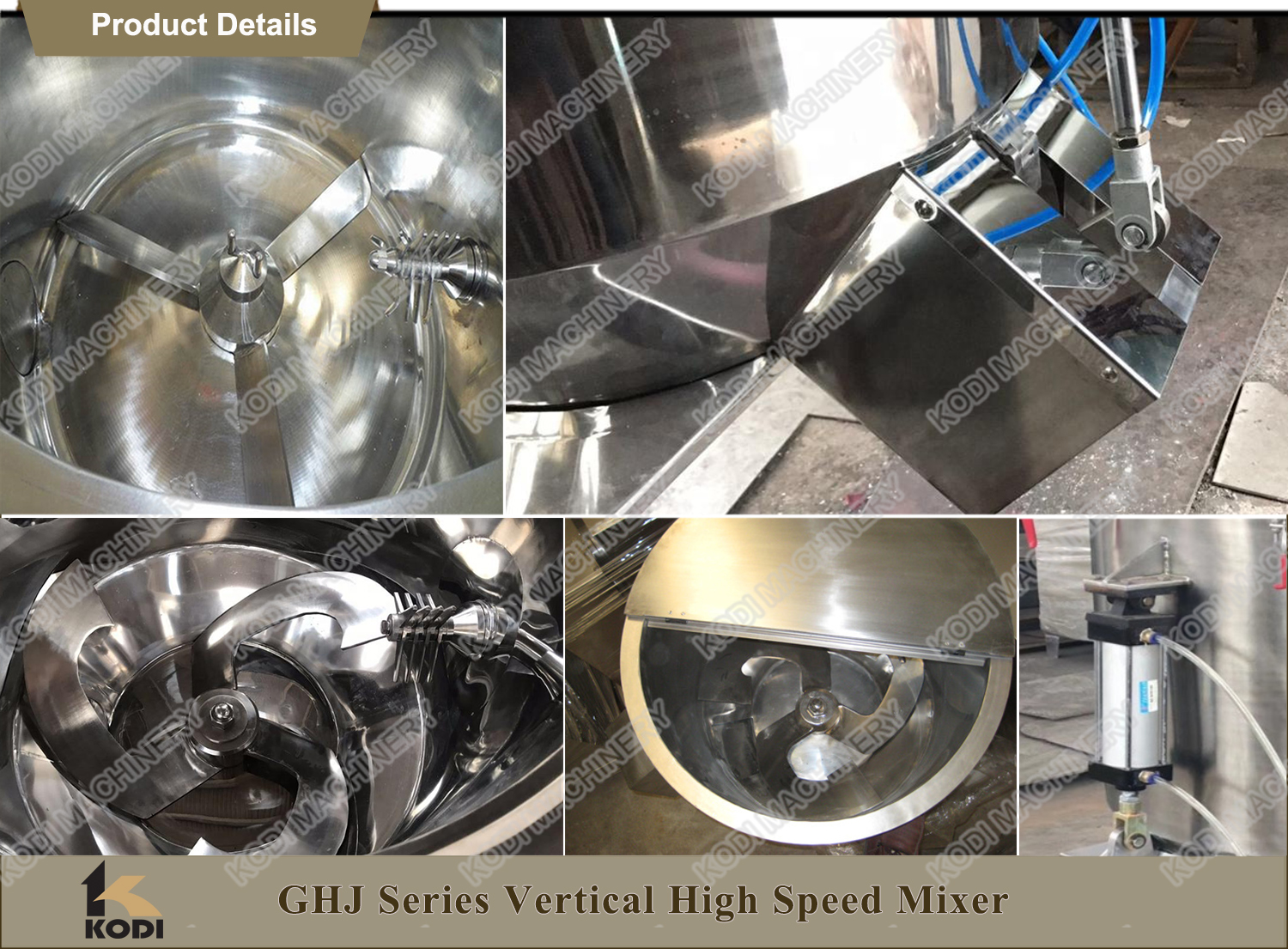 Technical Parameters of Flour Powder Mixer
| | | | | | |
| --- | --- | --- | --- | --- | --- |
| Type | Working Volume (L) | Stirring weight (Kg/batch) | Installed power (Kw) | Weight (Kg) | Overall dimension (mm) |
| GHJ-350 | 350 | 150 | 7.37 | 600 | 1500x1090x1200 |
| GHJ-400 | 400 | 200 | 8.07 | 650 | 1500x1090x1300 |
| GHJ-850 | 850 | 400 | 10.87 | 850 | 1718x1320x1400 |
Drawings of Food Mixer Machin

e