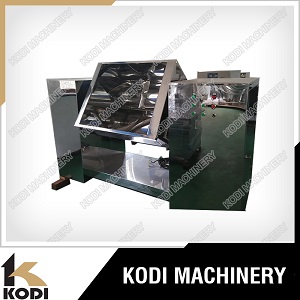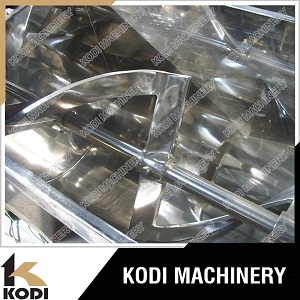 Description of Trough Type Mixer
CH Series Trough type mixing machine is designed for thoroughly mixing powders or pastes. It is a horizontal trough type mixer with single stirring arm. The stirring arm is removable so that is easy to clean. The part is surfaces which may touch the mixing materials are made of stainless steel, So they are good corrosion - resistant, the mixing trough can automatically reverse for discharge and the missing time can be automatically controlled.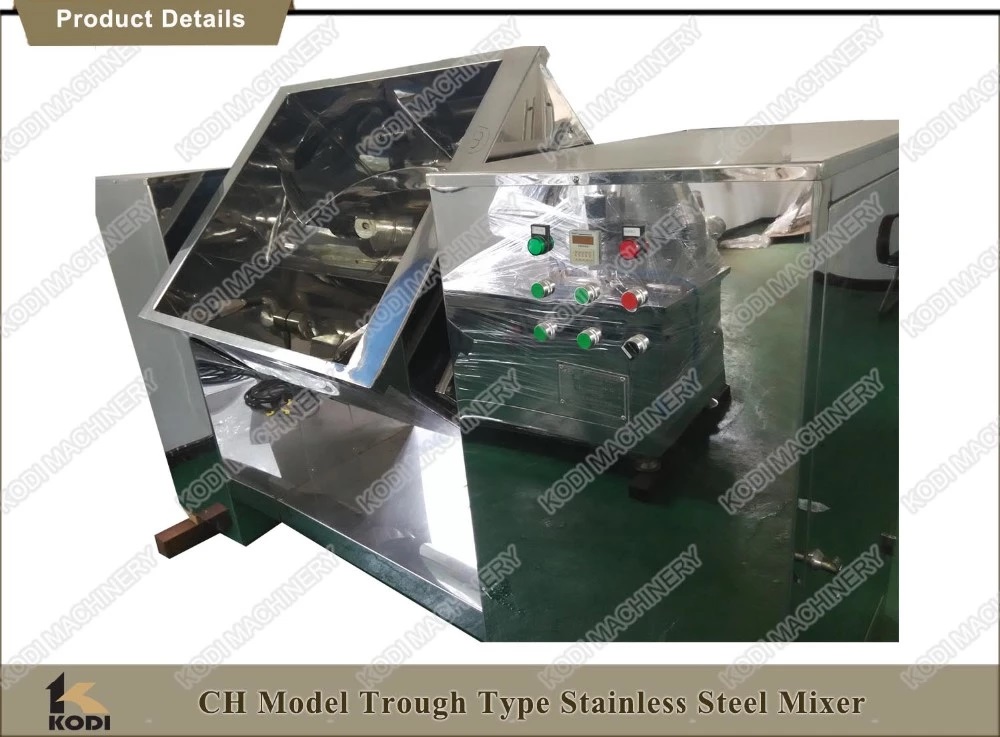 Features of Trough Shaped Mixer
1.No dead corner, uniform mixture.
2.Mixing dry powder with liquid
3.Increase to blend the function compulsorily and even mixing efficiency
4.The whole machine is made of Stainless steel SS304/316
5.Electrical heating (as your requirement)
6. Safety grid or cover, operated by manual or cyclinder, is equipped and interlocked.
7. More powerful motor and reducer are adopted for dough product.
8. Empty the dough by tilting the bowl.
9. Jacket for heating or cooling is available.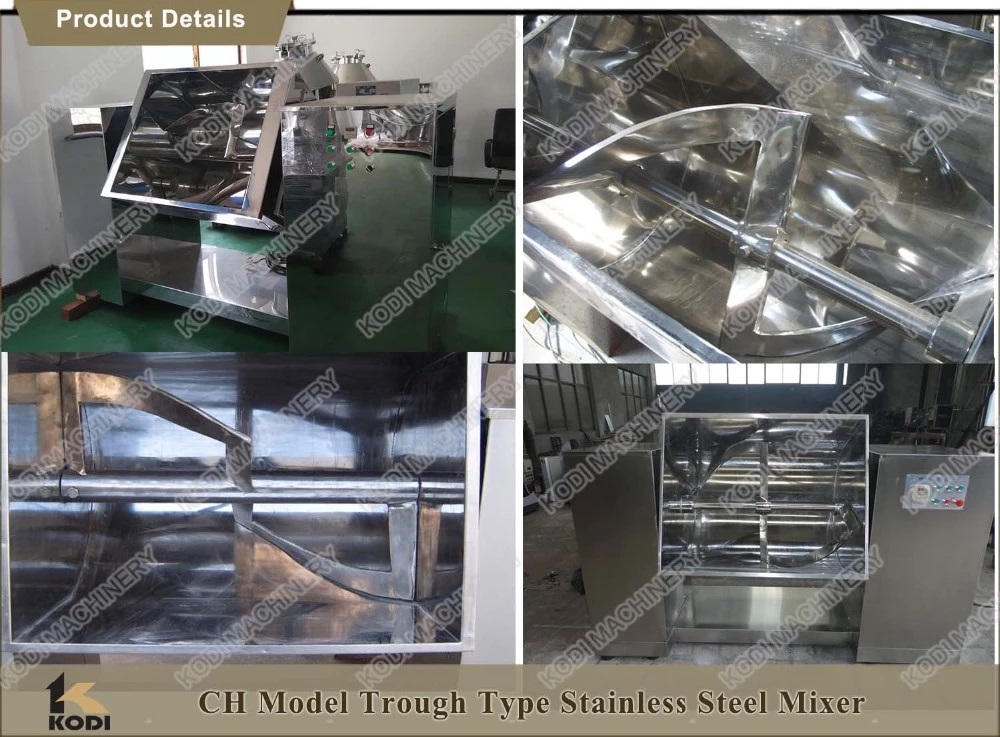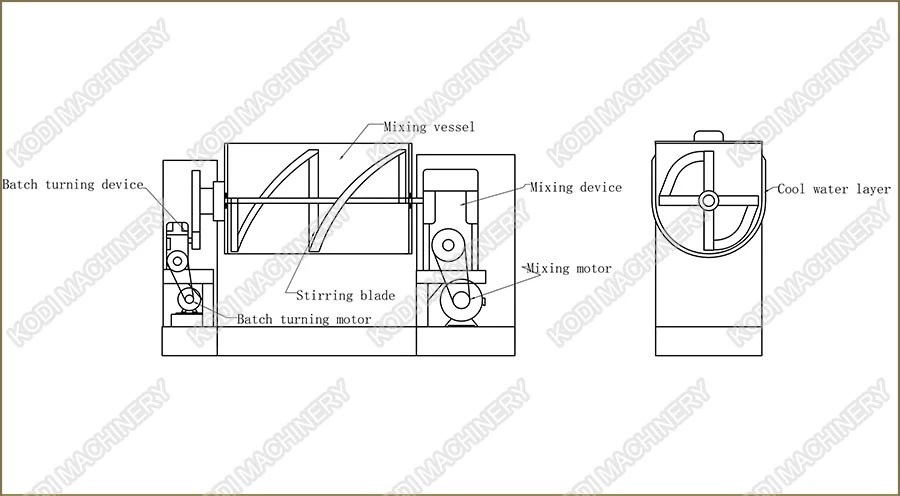 Technical Parameters of Troug Mixer
| | | | | | | |
| --- | --- | --- | --- | --- | --- | --- |
| Model | Gross volume | Load factor | Discharge angle | Stirring Power | Discharge power | weight |
| | L | | (°) | KW | KW | kg |
| CH-200 | 200 | 0.4-0.8 | 45 | 7.5 | 1.1 | 950 |
| CH-400 | 400 | 0.4-0.8 | 45 | 11 | 2.2 | 1300 |
| CH-600 | 600 | 0.4-0.8 | 45 | 15 | 3 | 1900 |
| CH-800 | 800 | 0.4-0.6 | 45 | 18.5 | 3 | 2100 |