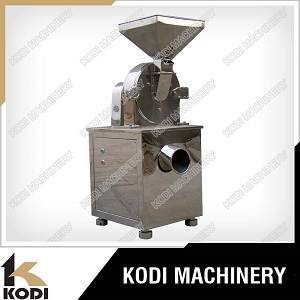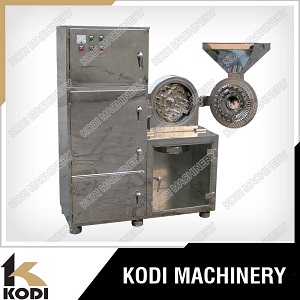 Main Application of Universal Pulverizer
The universal food pulverizer is mainly applied for the material grinding for the trades of pharmaceutics, chemical and foodstuff, etc.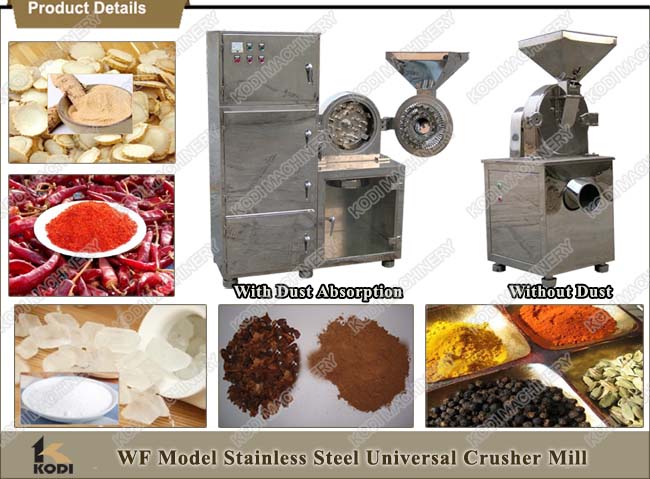 Universal Pulverizer Working Method
This universal food pulverizer uses the relative movement between the active of fluted disc and the fixed fluted disc to impact, grind and crush the target materials. The crushed material can enter the collection box by the centrifugal force. The dust from grinding is filtered and recycled via the cloth bag or filter of the dust absorption box. The whole machine, designed according to "GMP" standard, is made of stainless steel, thus to avoid dust flying, improve the utilization of raw material and decrease the production cost. Currently, the machine has been on the world advanced level.
Universal Pulverizer Feature
1. Universal food pulverizer has a simple structure design for long lasting, stable, low noise, high performance and easy maintenance.
2. The fixed and movable knives revolve in a high speed in the chamber.
3. Materials will then flow out from the bottom exit. The fineness is adjustable by adopting various sift.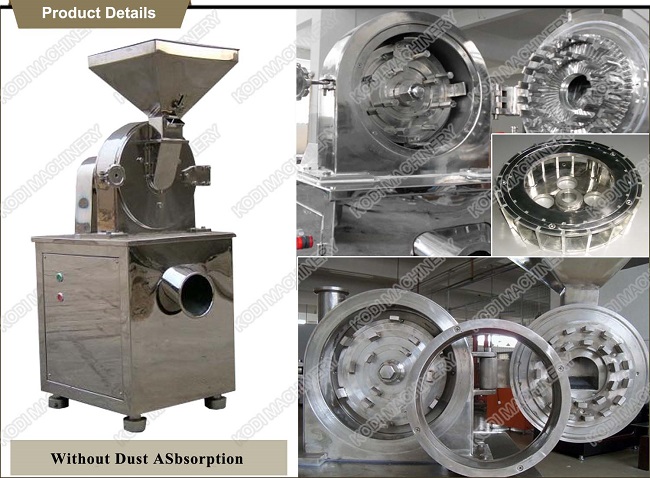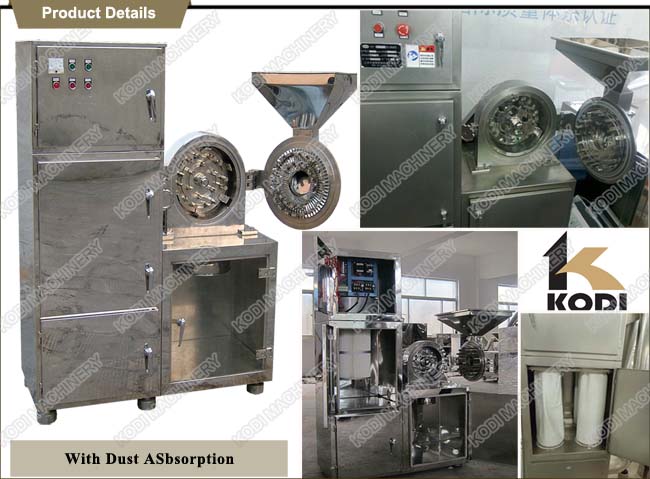 Flow Chart of Food Universal Pulverizer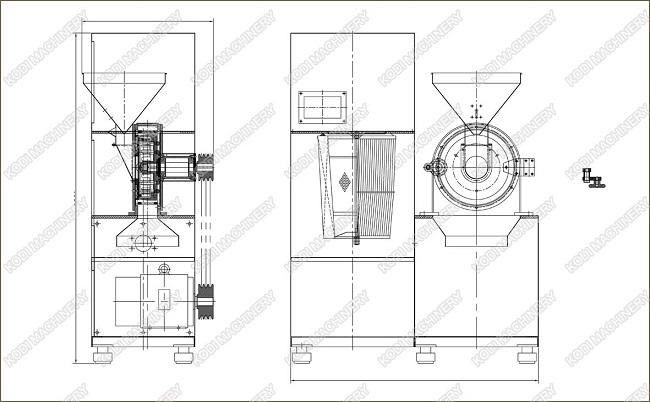 Packing and Delivery Universal Pulverizer Feature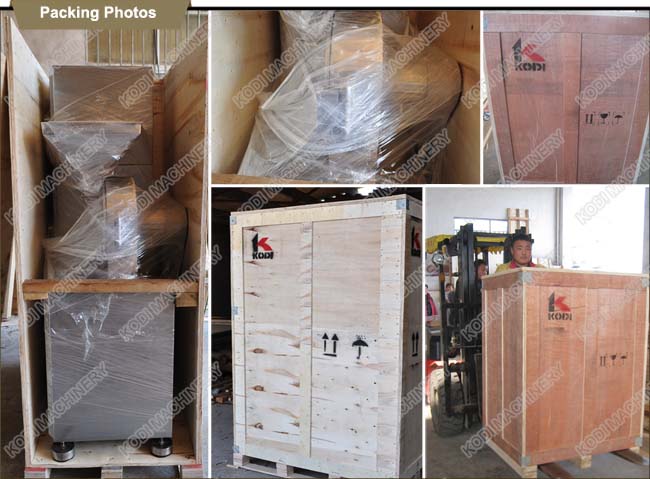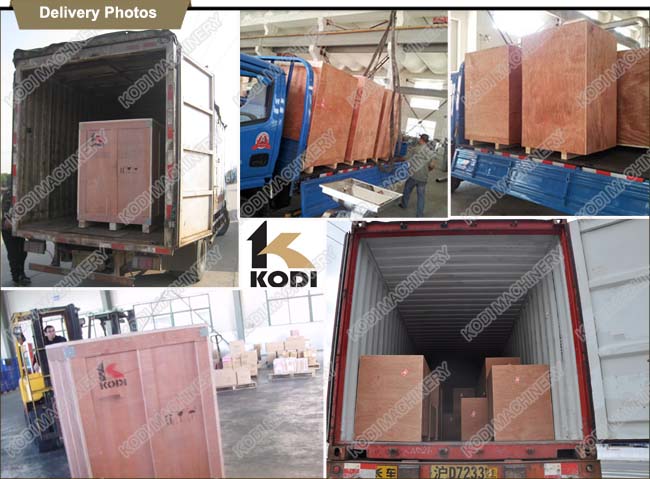 Universal Food Pulverizer Technical Parameters
Universal Pulverzer Without Dust Absorption
| | | | | | |
| --- | --- | --- | --- | --- | --- |
| Model | 18B | 20B | 30B | 40B | 60B |
| Capacity(kg/h) | 5-30 | 20-150 | 30-300 | 40-800 | 60-1200 |
| Speed of principal axis(r/min) | 5200 | 4500 | 3800 | 3400 | 2600 |
| Size of input granules(mm) | <5 | <6 | <10 | <12 | <15 |
| Fineness of products(mesh) | 12-120 | 12-120 | 12-120 | 12-120 | 12-120 |
| Grinding power(Kw) | 2.2 | 4 | 5.5 | 11 | 22 |
| Dust absorption(Kw) | 0.75 | 1.5 | 1.5 | 1.5 | 1.5 |
| Weight(Kg) | 200 | 300 | 450 | 620 | 1150 |
| Overall size(mm) | 820*400*1350 | 1100*600*1400 | 1200*700*1450 | 1400*800*1650 | 1650*950*2100 |
Universal Pulverizer With Dust Absorption
| | | | | | |
| --- | --- | --- | --- | --- | --- |
| Model | 18B | 20B | 30B | 40B | 60B |
| Capacity(kg/h) | 5-30 | 20-150 | 30-300 | 40-800 | 60-1200 |
| Speed of principal axis(r/min) | 5200 | 4500 | 3800 | 3400 | 2600 |
| Size of input granules(mm) | <5 | <6 | <10 | <12 | <15 |
| Fineness of products(mesh) | 12-120 | 12-120 | 12-120 | 12-120 | 12-120 |
| Grinding power(Kw) | 2.2 | 4 | 5.5 | 11 | 22 |
| Dust absorption(Kw) | 0.75 | 1.5 | 1.5 | 1.5 | 1.5 |
| Weight(Kg) | 200 | 300 | 450 | 620 | 1150 |
| Overall size(mm) | 820*400*1350 | 1100*600*1400 | 1200*700*1450 | 1400*800*1650 | 1650*950*2100 |