XF Horizontal Fluid Bed Dryer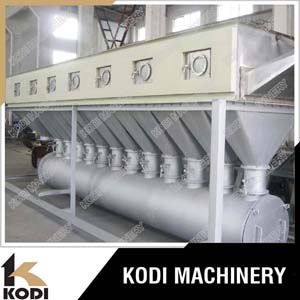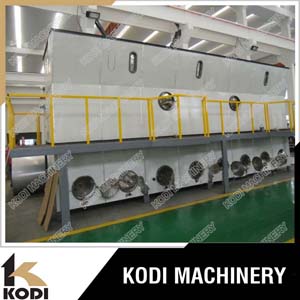 XF Horizontal Fluid Bed Dryer Descripiton
Fluidizing Drier is also called fluidization bed. Through operation and improvement about twenty years, it has play an active part in fields of pharmaceutical, chemical, foodstuff, grain and so on. It consists of air filter, fluidizing bed, cyclone separator, dust remover of bag, high-speed centrifuge and fan, operation table and so on. Because of the difference of property from raw material, it is necessary to equip dust remover in accordance with practical needs. It may select cyclone separator and dust remover at the same time or one of them. In general speaking, cyclone separator can be selected if the raw material is large and the dust remover of bag may be selected if the raw material is light. Moreover, there is air feeding device for your selection.
XF Horizontal Fluid Bed Dryer Applications
It has widely applied in the fields of pharmaceutical, chemicals, powder and granular materials such as bulk Pharmaceuticals, granular patent medicines, preparations, feed, plastic resin etc. The granular diameter shall be within the range from 0.1 to 6mm and the best is 0.5 to 3mm.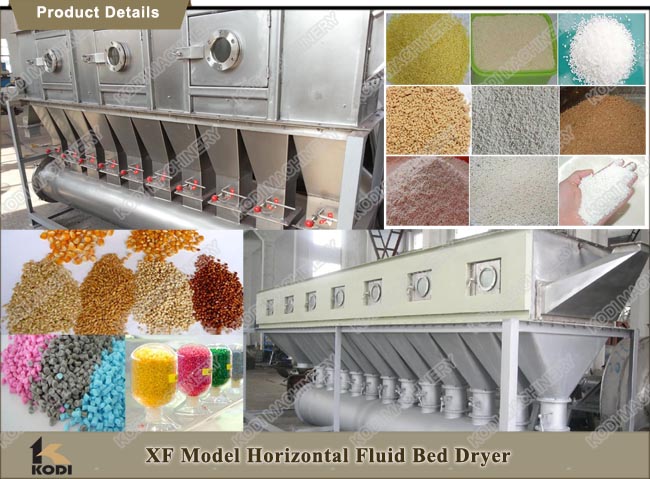 Working Principle of Horizontal Fluid Bed Dryer
The clean and hot air enters into fluidization bed through distributor of valve plate. The wet material fed from feeder will be formed a fluidization state by hot air (jumping within the bed like boiling water), so it is called fluidizing dryer(or machine).Because of the large contacting area between hot air and materials, the drying time is short. The air enters from one end of bed, through" boiling" several minutes and then comes out automatically from the other end.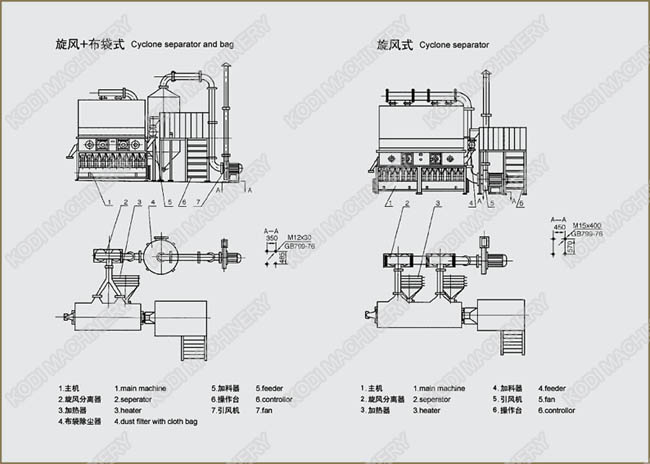 Successful Experience Overseas By KODI XF Horizontal Fluid Bed Dryer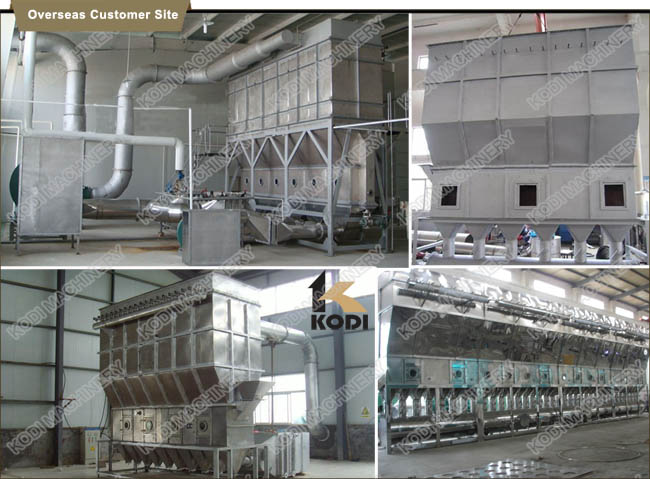 Packing and Delivery of XF Horizontal Fluid Bed Dryer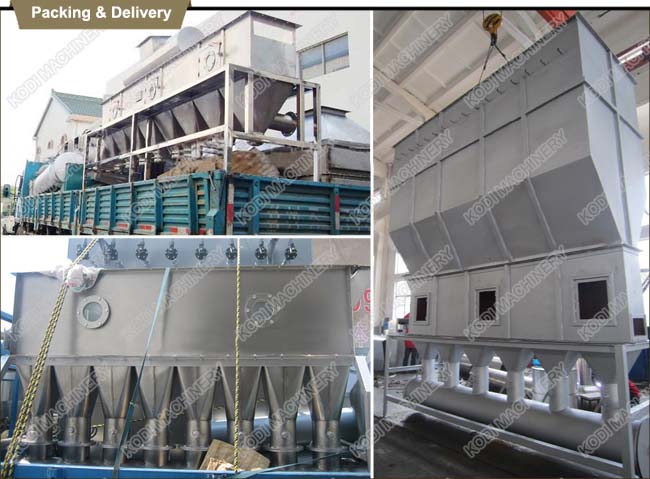 XF Horizontal Fluid Bed Dryer Technical Parameters
Type/
parameter

bed

area

drying capacity

(kgH2O/h)

power of fan

(kw)

inlet air

temperature
(°C)

material

temperature
(°C)

occupied

area(m2)

L×W×H

(M)

XF0.25-1

0.25

10-15

5.5

120-140

40-60

18

1×0.6×3.35

XF0.25-2

0.5

20-25

7.5

120-140

40-60

25

2×0.6×3.35

XF0.25-3

1.0

30-45

15

120-140

40-60

35

4×0.6×3.35

XF0.25-6

1.5

52-75

22

120-140

40-60

40

6×0.6×3.35

XF0.3-2

0.6

-30

7.5

120-140

40-60

25

2×0.7×3

XF0.3-4

1.2

42-60

18.5

120-140

40-60

38

4×0.7×3.4

XF0.3-6

1.8

63-90

30

120-140

40-60

45

6×0.7×3.4

XF0.3-8

2.4

84-120

37

120-140

40-60

56

8×0.7×3.4

XF0.3-10

3.0

105-150

18

120-140

40-60

70

10×0.7×3.4

XF0.4-4

1.6

56-80

30

120-140

40-60

18

4×1×3.58

XF0.4-6

2.4

84-120

37

120-140

40-60

56

6×1×3.58