Laboratory Fluid Bed Granulation Machine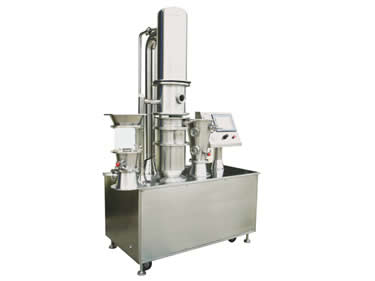 Applications
Laboratory Fluid Bed Granulation machine is composed of Fluid bed drying – Fluid bed granulation - Top spray granulation - bottom spray coating - Turbojet granulation – Turbojet function etc. It is suitable for the granulation of pharmaceutical, foodstuff, health products, and chemical industry. Such as Tea polyphenols granulating, Omeprazole slow-release, Chinese traditional capsule's granulating, Coating for cold relief capsule granule, Chinese traditional medicine product of coating, antibiotic granulating and coating etc.
Features
Multi-function of granulating, pelleting, coating in one machine.
For powder material granulation,coating
Drying for Powder, granule and agglomerate material
Granulation &coating for Chinese traditional medicine powder Make 10-30 meshes infusion granule.
Gastric release, enteric release, slow control release film coating of powder/granule/pellets material. Taste masking, prevent water, heat insulation, coloration and separation coating