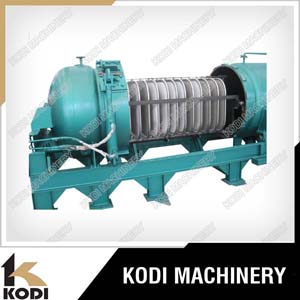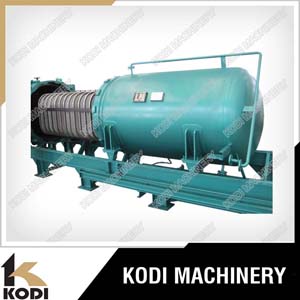 Description of Horizontal Pressure Leaf Filter
KODI Horizontal Pressure Leaf Filter is a fine clarify filtrate equipment. They are special designed for semi-automatic or fully automatic models for fast, efficient, liquid-solid separation. The Horizontal Pressure Leaf Filter is ideally suited for high and / or constant flow, batch filtration, with dry cake or wet cake discharge options.
KODI company is strong in technology, reliable production process and improve the means of detection, our engineers will be happy to serve you and offer you the best use of your company's filtration system, and the process can be foreign or domestic support, complete sets of stand-alone unit or supply of door-to-door services to help debug a reasonable price. Welcome to visit and give guidance.
Main Use and Application of Horizontal Pressure Leaf Filter
1. Dry cake, semi - dry cake and clarification of the leachate recycling
2. Chemical: sulfur, aluminum, composite, Plastic, aluminium dye intermediates, bleach, lubricant additives, polyethylene
3. Food industry: Sugar juices, oils, waxes, bleaching, skim off.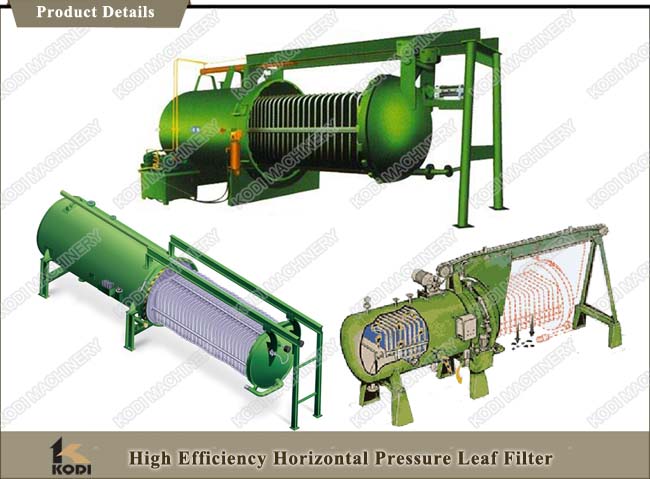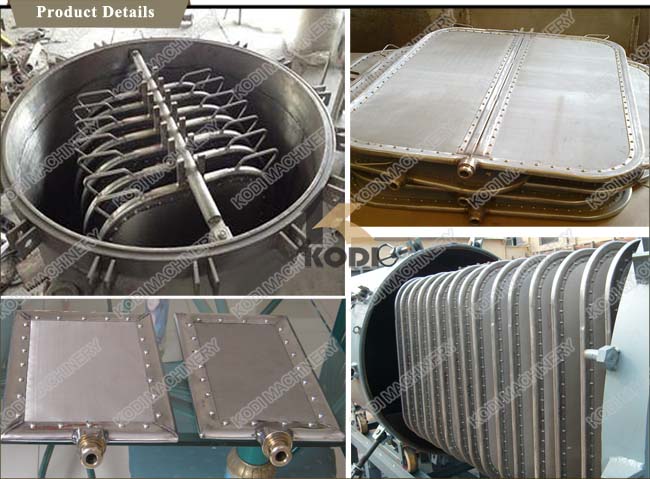 Basic equipment of Horizontal Leaf Filter
• Filter with leaves
• Hydraulic station Piping
• Instrumentation
• Electrical components
• Spare parts
• High pressure and temperature systems are available upon request
Leaf Filter Characteristics
1. Fully closed filtration, no leakage, no environmental pollution.
2. Filtration pad automatically pull the structure, easy to work in the observation and cleaning.
3. Duplex filters, large filter area, large slag amount of capacity
4. Vibration slag, reduce labor intensity
5. Hydraulic control, operational automation
6. The machine can be made into large capacity, large filtration system
Pressure Leaf Filter Advantage
• Filtration area range 5 to 500 square meter
• Ideal for high polish applications, 0.1 micron removal
• Dry and/or wet solids discharge
• Automated closed System
• Jackets available - Steam / Water / Cooler
• Control options – semi automatic or fully automatic
Technical Parameters of Horizontal Pressure Leaf Filter
Model

Filter Area

(m2)

Cylinder Diameter (mm)

Working Pressure

(Mpa)

Working Temperature

(℃)

Working Ability

(T/h.m2)

Grease

Resin

Beverage

XY-W-5

5

Ø900

Ø1200

Ø1400

Ø1500

Ø1600

Ø1700

Ø1800

Ø2000

0.4

150

0.2

0.7

0.8

XY-W-10

10

0.4

150

0.2

0.7

0.8

XY-W-15

15

0.4

150

0.2

0.7

0.8

XY-W-20

20

0.4

150

0.2

0.7

0.8

XY-W-25

25

0.4

150

0.2

0.7

0.8

XY-W-30

30

0.4

150

0.2

0.7

0.8

XY-W-35

35

0.4

150

0.2

0.7

0.8

XY-W-40

40

0.4

150

0.2

0.7

0.8

XY-W-45

45

0.4

150

0.2

0.7

0.8

XY-W-50

50

0.4

150

0.2

0.7

0.8

XY-W-60

60

0.4

150

0.2

0.7

0.8

XY-W-70

70

0.4

150

0.2

0.7

0.8

XY-W-80

80

0.4

150

0.2

0.7

0.8

XY-W-90

90

0.4

150

0.2

0.7

0.8

XY-W-100

100

0.4

150

0.2

0.7

0.8

XY-W-120

120

0.4

150

0.2

0.7

0.8

XY-W-140

140

0.4

150

0.2

0.7

0.8

XY-W-160

160

0.4

150

0.2

0.7

0.8

XY-W-180

180

0.4

150

0.2

0.7

0.8

XY-W-200

200

0.4

150

0.2

0.7

0.8
Packing and Delivery
Successfull Project of KODI Leaf Filter