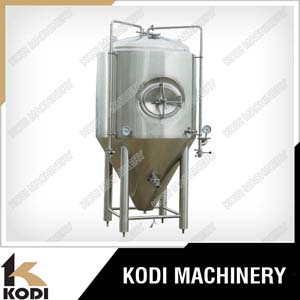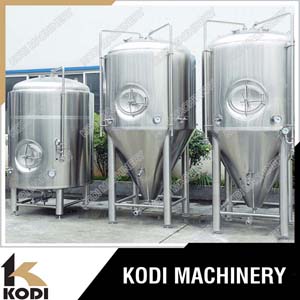 Description of Stainless Steel FermentationTank
KODI stainless steel fermentation tank is used for mechanical mixing and fermentation of matters. This equipment adopts internal circulation to disperse and smash air bubbles by mixing oar, fast dissolving oxygen, good in mixing effect. The tank body adopts SUS304 or SUS316L stainless steel. The tank inside is equipped with automatic sprinkle-nozzle to ensure production process conforms to GMP standard
Fermentation Tank Characteristics
1. Adopt structure of internal tank and external package , with heat preservation materials inside
2. Materials are all sanitary stainless steel.
3. Humanized structure design and easy to operate.
4. Transition area of interior wall on tank adopts arc for transition to ensure no dead corner of sanitation.
Configuration of KODI Stainless Steel Fermentation Tank
1. Quick open manhole
2. 360 degree rotation CIP spraying ball;
3. Sanitary breathing cover
4. Adjustable triangular legs
5. Dismountable materials input pipe assembly
6. Mixer: Paddle; Frame; Impeller, Be Vertical or Horizontal to choose;
(Top, bottom side & bottom, etc. places to set the mixer)
7. PU foam Insulation
8. Thermometer , Liquid level meter & ladder (According to customer requirements)
9. Other accessories can make according to customer's special requirements.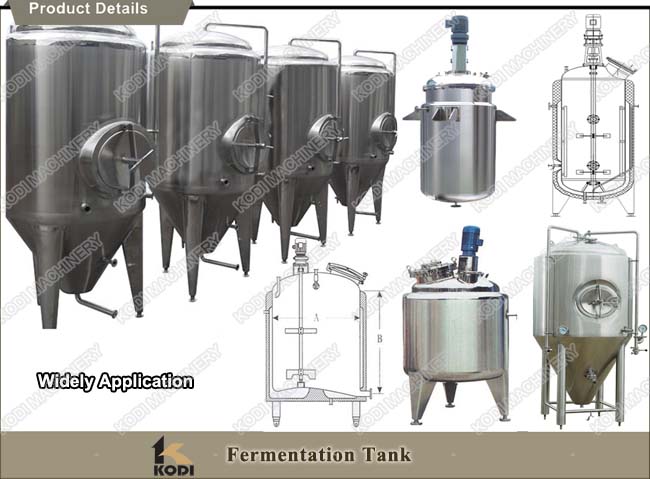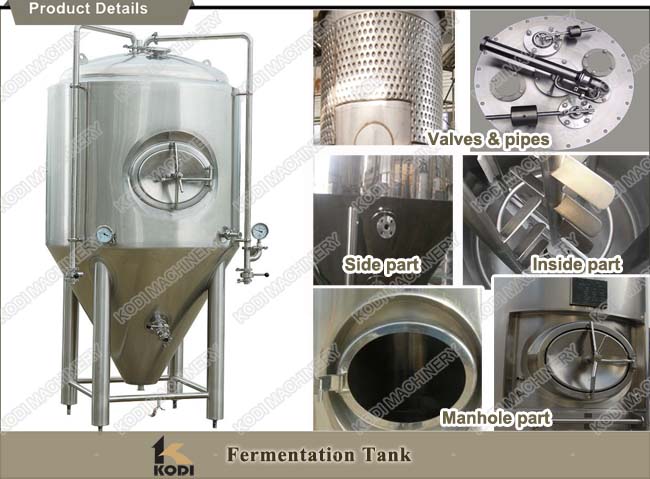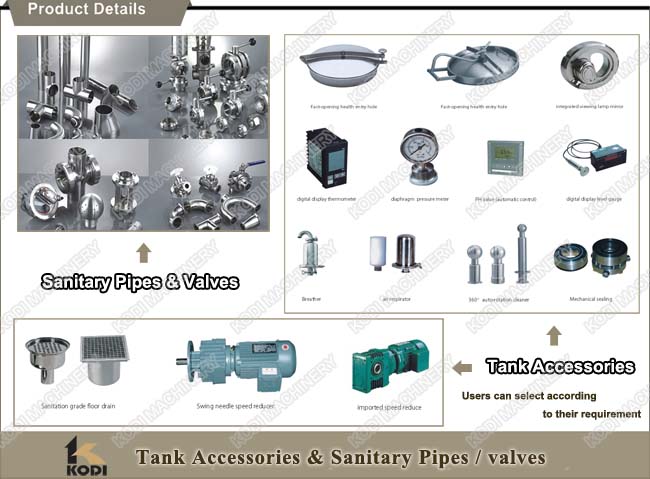 Applications
Stainless Steel Fermentation Tank is widely used in biotechnology, beer, red wine, brewery and fermentation industry. It adopts aseptic, non-pollutant system, which avoid microorganism pollution in the air.
Main Parameters

Model

Parameter

100L

200L

500L

1m³

2m³

5m³

10m³

20m³

50m³

Diameter (mm)

400

500

700

900

1200

1500

1800

2300

3100

Height (mm)

2000

2300

2650

2900

3800

4480

5250

6550

8550

Pressure in the tank (Mpa)

0.2

0.2

0.2

0.2

0.2

0.2

0.2

0.2

0.2

Pressure in the jacket (Mpa)

0.3

0.3

0.3

0.3

0.3

0.3

0.3

0.3

0.3

Number of blending blade

2

2

2

2

2

2

3

4

4

Blending rotation speed

(r/min)

18.5

25.0

32.5

46

78

Motor power (kw)

0.55

0.75

1.5

2.2

4

7.5

15

30

55
Customer Site of KODI Fermentation Tank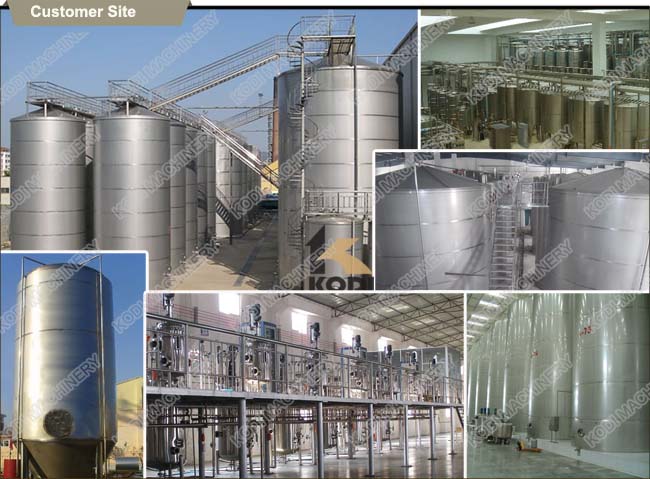 Packing and Delivery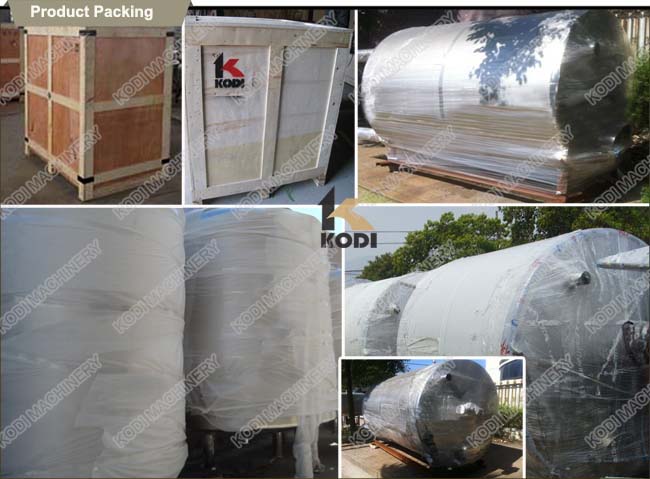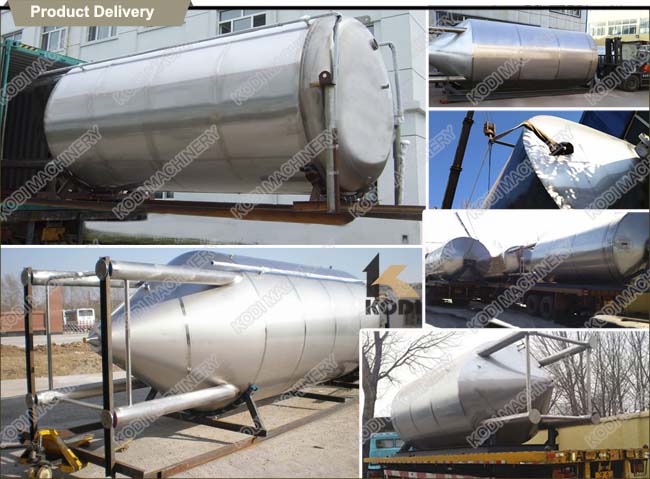 Sucessful Project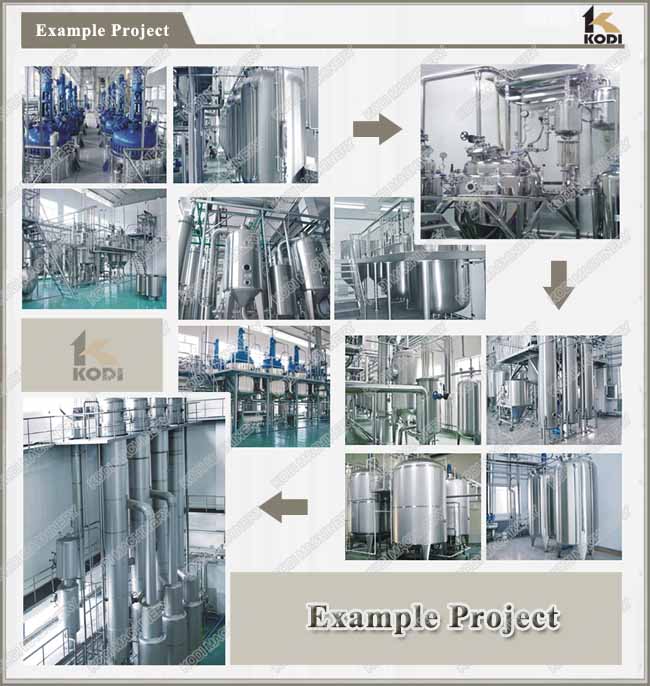 Process Flow Chart