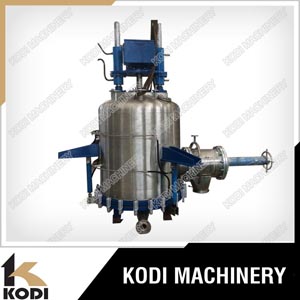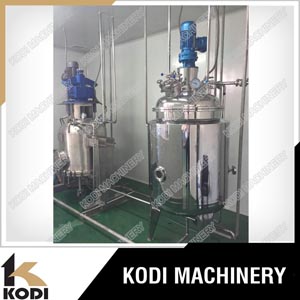 Description of Agitated Nutsche Filter
KODI multifunctional agitated nutsche filter, washed, dried (triple) machine is a set of filtering, washing, drying, mixing, reaction, crystallization, automatic slag multifunctional solid-liquid separation equipment. It is widely used in dyes, fine chemicals, pesticides, food, printing and dyeing industries.
Features of Agitated Nutsche Filter

1. Fully enclosed filter, no leakage, no environmental pollution.
2. The pressure or vacuum operation, realize the solid-liquid separation. When the filter cake distribution, good solid-liquid separation effect.
3. The lifting hydraulic control system of mixing, filtering to maximize slag containing space, mixing and stirring movements of the blades, fully mixed filter cake cleaning liquid and makes cleaning, fully washing cake, reduce the time, improve efficiency greatly when dry.
4. Hydraulic control valve slag, slag removal system of automatic scraping slag discharge, reduce the labor intensity.
5. Especially suitable for containing a large quantity of solid, liquid and solid phase were recovery filter suitable situation.
6. Laying the level of filtering using filter ( can use metal filter, filter cloth, sintered net, T net), a filter completely clean, no residual liquid, precision filter, which is selected according to the requirements of the product, filter sealing structure is unique, the nutsche filter material replacement convenient, fast.
7. According to the corrosion resistance of materials, equipment inside can lining corrosion, a stirring shaft lifting cylinder part is composed of a special alloy corrosion resistance excellent production.
8. Filtering can be performed before mixing, in vivo mixing beating processing, filtering after the regeneration treatment for cleaning, in the body, drying and other processes operating. Has the advantages of simple process flow, improve the production efficiency, prevent pollution and convenient replacement materials, materials, mechanical and electrical integration features. At the same time, so that the whole production process, the workshop area greatly reduce investment costs, reduce customer base.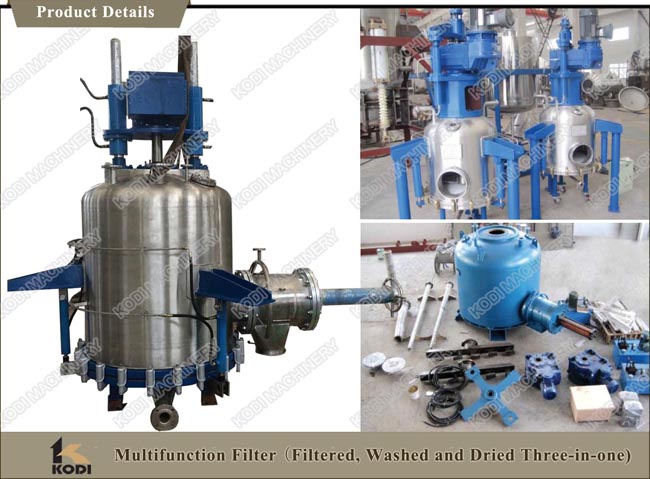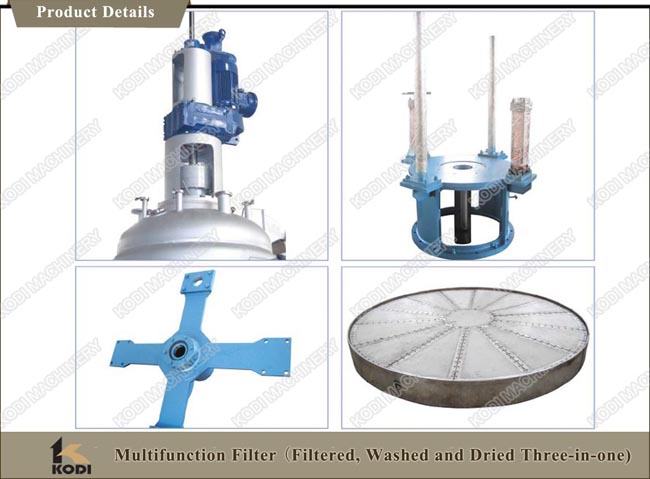 Working Principle of KODI 3 In 1 Filter Agitated Nutsche Filter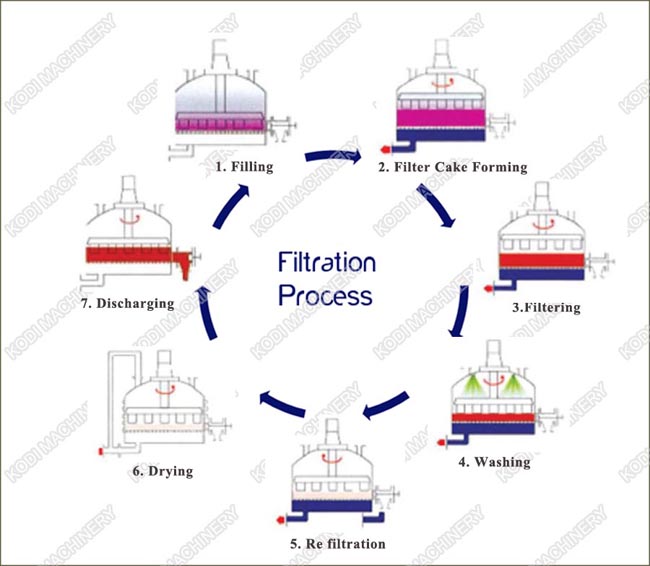 Stainless Steel Agitated Nutsche Filter Packing and Delivery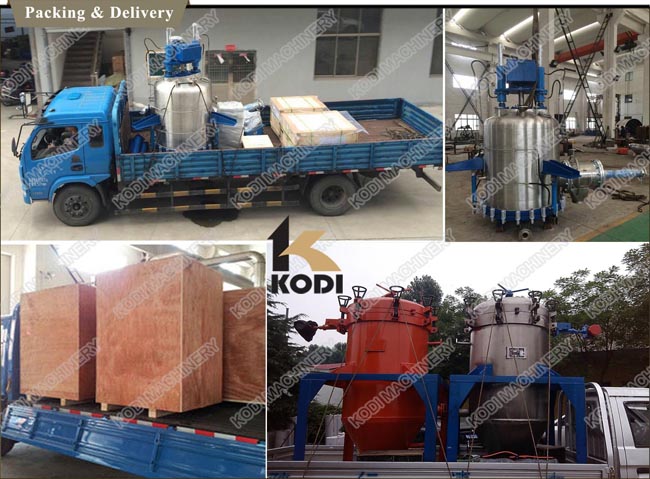 Technical Parameters of Stainless Steel Agitated Nutsche Filter
| | | | | | |
| --- | --- | --- | --- | --- | --- |
| Model | Filter Area(m2) | Diameter of cylinder(mm) | Working Pressure (Mpa) | Nominal Volume (m3) | Filter Cake Height |
| KD-EXE-600 | 0.28 | 600 | -0.1~0.3 | 0.2 | 150 |
| KD-EXE-800 | 0.5 | 800 | -0.1~0.3 | 0.5 | 180 |
| KD-EXE-1200 | 1.1 | 1200 | -0.1~0.3 | 1.3 | 250 |
| KD-EXE-1600 | 2.0 | 1600 | -0.1~0.3 | 2.8 | 350 |
| KD-EXE-2000 | 3.1 | 2000 | -0.1~0.3 | 4.8 | 400 |
| KD-EXE-2400 | 4.5 | 2400 | -0.1~0.3 | 6.5 | 450 |
| KD-EXE-2600 | 5.3 | 2600 | -0.1~0.3 | 8.7 | 450 |
| KD-EXE-3200 | 8 | 3200 | -0.1~0.3 | 10 | 500 |
| KD-EXE-3500 | 9.6 | 3500 | -0.1~0.3 | 13 | 600 |
Successfull Project of KODI Stainless Steel 3 In 1 Filter Agitated Nutsche Filter