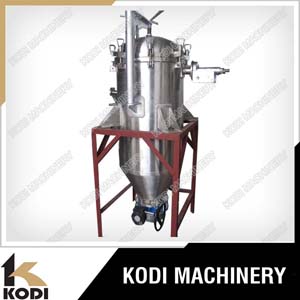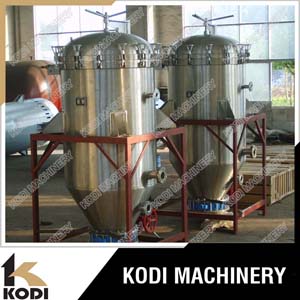 Description of Vertical Leaf Filter
KODI vertical pressure leaf filter is a kind of high efficient, energy saving, and enclosed operation filtering machine. It is suitably used in the business lines of chemical engineering, petroleum, paint, food and pharmacy.It is remarkable for its structure, small volume, high filtering efficiency, good transparencyand fineness of the filtering fluid, no using of filter paper or cloth and less consumption of materials; so its cost very low and it is easy to be operated and maintained.
KODI company is strong in technology, reliable production process and improve the means of detection, our engineers will be happy to serve you and offer you the best use of your company's filtration system, and the process can be foreign or domestic support, complete sets of stand-alone unit or supply of door-to-door services to help debug a reasonable price. Welcome to visit and give guidance.
Main Use and Application of Vertical Pressure Leaf Filter
The vertical leaf filter is widly used for many industry, such as:
1. Oil industry: hair-pressing machine oil filter, oil filter decolorization, hydrogenated oil filters, oil filters, such as winter.
2. Food industry: sugar, glucose, such as the sugar solution activated carbon filter decolorization, wine, fruit juice, soft drinks and so on to clarify the filter.
3. Chemical industry: petrochemical industry, inorganic chemicals, organic chemicals in the process of the crystals separated from the catalyst for a variety of filtering separation, chemical products, such as decolorization filter.
4. Environmental protection industry: rivers, lakes, water, sewage treatment station supernatant insurance purification filter, water purification filter back to the swimming pool.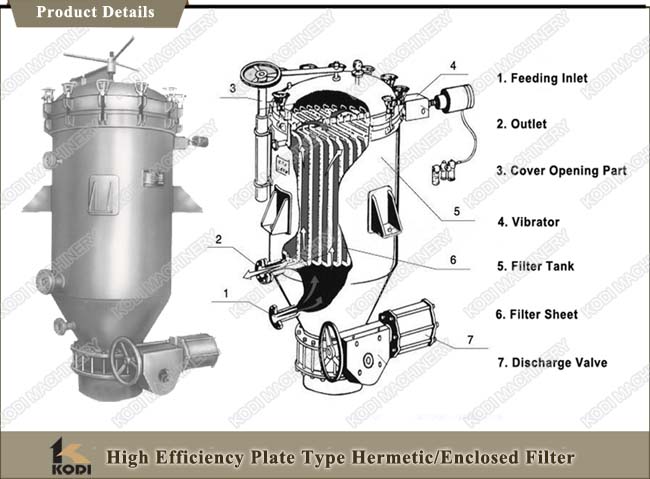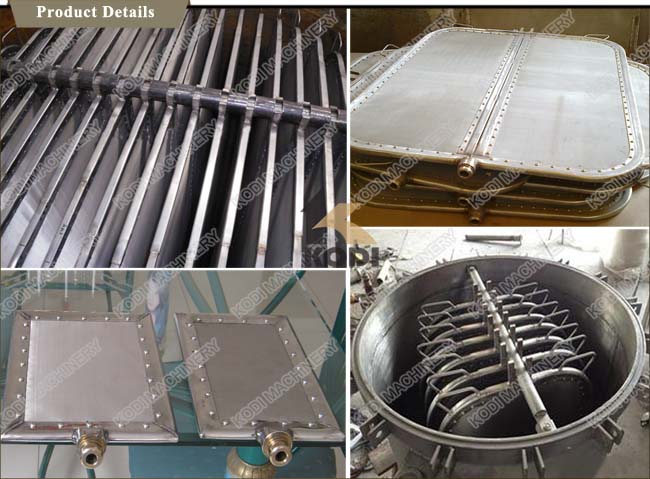 Working Principle of KODI Pressure Leaf Filter
KODI high pressrue vertical leaf filter forms a complete filtering system with mixing tank, conveying pump, pipes, valves, electrical control, and other auxiliary facilities. The filtering process will be decided by the medium to be filtered.
The main leaf filter tank by filter, filter chip, starting to build institutions, such as automatic device composed of slag. Filter aid in the mixing tank with a mixture of materials through the filter pump in the formation of on-chip layer cake, once a stable layer cake, small particle filter to help provide the numerous small channels, the suspension to help out the storm all sorts of things, but also allow the adoption of clear liquid, there will be no plug, such materials through the cake layer on the actual filter. By the multi-layer film filter screen of stainless steel, installed in the aggregate control center, the assembly and disassembly clean-up is very convenient.
Technical Parameters of Leaf Filter
Model

Filter

area(m2)

Cake volume

(L)

Capacity

(T/h)

Working Pressure( Mpa )

Working Temperature

(℃)

Filter

Tank Volume(L)

Weight(kg)

Oil

Resin

Drink

Rated pressure

Max pressure

XY-A-2

2

30

0.4-0.6

1-1.5

1-3

0.1-0.4

0.5

≤150

120

300

XY-A-4

4

60

0.5-1.2

2-3

2-5

250

400

XY-A-7

7

105

0.5-1.8

3-6

4-7

420

600

XY-A-10

10

150

1.0-3

5-8

6-9

800

900

XY-A-12

12

240

1-4

6-9

8-11

1000

1100

XY-A-15

15

300

1.5-5

7-12

10-13

1300

1300

XY-A-20

20

400

2.5-6

9-15

12-17

1680

1700

XY-A-25

25

500

3-7

12-19

16-21

1900

2000

XY-A-30

30

600

4-8

14-23

19-25

2300

2500

XY-A-36

36

720

4.5-9

16-27

23-31

2650

3000

XY-A-45

45

900

5.5-11

21-34

30-38

3200

3500

XY-A-52

52

1040

6.5-13

24-39

36-44

3800

4000

XY-A-60

60

1200

7.5-15

27-45

42-51

4500

4500

XY-A-70

70

1400

8.5-15

30-52

48-60

5800

5500

XY-A-80

80

1600

9.5-18

36-60

56-68

5860

6000

XY-A-90

90

1800

10.5-21

40-68

64-78

6700

6500
Vertical Pressure Leaf Filter Overall and Installing Dimensions
Model

Tank

Diameter

Filter

spacing

Inlet

Outlet

Overflow

Port

Discharge

Port

Height

XY-A-2

Ø400

50

DN25

Ø32

DN25

Ø50

1200

XY-A-4

Ø500

50

DN40

Ø45

DN25

Ø50

1750

XY-A-7

Ø600

50

DN40

Ø45

DN25

Ø50

1850

XY-A-10

Ø800

70

DN50

Ø57

DN25

Ø300

2500

XY-A-12

Ø900

70

DN50

Ø57

DN40

Ø400

2550

XY-A-15

Ø1000

70

DN50

Ø57

DN40

Ø500

2580

XY-A-20

Ø1000

70

DN50

Ø57

DN40

Ø500

2800

XY-A-25

Ø1100

70

DN50

Ø57

DN40

Ø500

2950

XY-A-30

Ø1200

70

DN50

Ø57

DN40

Ø600

3000

XY-A-36

Ø1200

70

DN65

Ø76

DN50

Ø600

3500

XY-A-45

Ø1300

70

DN65

Ø76

DN50

Ø600

3600

XY-A-52

Ø1400

75

DN80

Ø80

DN50

Ø600

3700

XY-A-60

Ø1500

75

DN80

Ø80

DN50

Ø600

3800

XY-A-70

Ø1600

80

DN80

Ø80

DN50

Ø700

3900

XY-A-80

Ø1700

80

DN80

Ø80

DN50

Ø700

3900

XY-A-90

Ø1800

80

DN80

Ø80

DN50

Ø700

4000
Packing and Delivery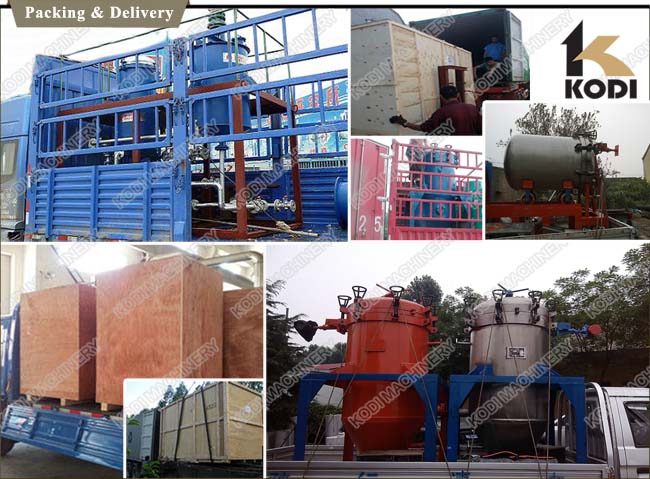 Successfull Project of KODI Leaf Filter